ARCHITECTURAL REVIEW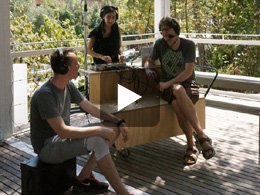 13 September, 2012
The architects radio show!
The world's smallest radio station, broadcasts at the Venice biennale. (Correspondence)

By Manolis Oikonomou
This article is only for GOLD members. If you want to be a GOLD member click here. If you are already a FREE MEMBER and you want to become a Gold Member, log in with your details in the below form and upgrade your subscription. View details about Gold Membership here.