ARCHITECTURAL REVIEW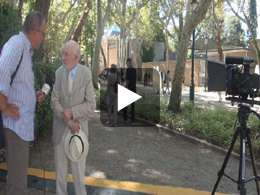 24 September, 2012
Vittorio Gregotti interview at GreekArchitects.gr
You can now watch the interview of Professor Vittorio Greggoti, conducted by Andreas Giacoumacatos, at GreekArchitects.gr. An outstanding interview by one of the leading Italian Architects.

By Andreas Giakoumakatos
This article is only for GOLD members. If you want to be a GOLD member click here. If you are already a FREE MEMBER and you want to become a Gold Member, log in with your details in the below form and upgrade your subscription. View details about Gold Membership here.