COLUMNS
ArchiTRAVELING
15 August, 2014
ArchiTeam interviews the architect Sir Terry Farrell
ArchiTeam interviews the architect SIR TERRY FARRELL, founder and principal of Terry Farrell and Partners based in London, Hong Kong and Shanghai, on "Architecture and Sustainability".

What is the importance of architectural events worldwide? What are the profits for a city holding such kind of major events?
I have been involved in some expos like Lisbon and I've just been to Shanghai to the expo there. I think they publicize architecture and they make people more aware of architecture. I don't necessarily think that very good buildings come out of it, occasionally the best one is the Barcelona pavilion , you know that by Mies Van Der Rohe , that was a magnificent building, so I think if they' re done the right way, like in Olympics, like in British London Olympics, I think they can have a long term profit for regeneration, if they ' re done the wrong way, like maybe the Athens Olympics, then they can be a problem for a long time, they make a loss.
What is the importance of Architectural Tourism? What is the importance of traveling especially for architects and humans in general?
Actually all tourists are architectural tourists. People go to Paris, they look at architecture, they look at the Eiffel tour, they look at the Notre Dame, so I think all tourists become architectural tourists, and I think architecture is the best focus for tourism, architecture is a hidden asset for all tourism, I greatly believe in architectural tourism, and it's fantastic.
How do you imagine a future in which sustainability pervades all forms of architecture and design, where it is unquestioned, and the norm?
I'm not sure whether I would ever think of architecture been truly sustainable. I think there will always be arrogance on the waste, people will still occupy policies and buildings that are too big for them. But on the other hand the general culture is to all sustainability and I think architecture has a big part to play, but so does term planning, so does food, so does engineering through water supply, it's not just architecture, architecture alone will make only a small deference.
In recent years attention turns to green urban regeneration. Do you think that it is imperative for the city or it's just a new fashion with economic outcomes and covertly interests?
I think the green agenda for term planning is a really important one basically term planning could do more for the green agenda and other the activity, it's city making, city form, term planning that's the key for sustainability.
Does Architecture as a profession need empowerment? In which ways should this be done?
Very simply I don't think architecture needs empowerment. I think they just need to prove their work, not artificially give them value; they got to prove they have value. My feeling is that the profession doesn't need defensive lows, defensive regimes, it's either good value for people or it's not. So it shouldn't be artificially protected.
Is the world financial crisis an opportunity for everyone to reconsider the ways that we design and construct the buildings and the urban environment?
I think the world's financial crisis is not a world financial crisis, it's a western financial crisis; Brazil and India and China don't have a financial crisis. It's the west that is coming to terms with the fact that it is no longer a relaying upon development to make its industries work. Now in the west we have to look at how we organize ourselves completely differently. And it's not a recession in the west , actually the west is still quite a rich place, Africa isn't, I think we should think more about the rest of the world, the west calls is a world recession, Africa' s always had a recession, China and India and Brazil are not having a recession. Get it in perspective.
At the end, can you please provide your personal proposal for 10 buildings (constructed and visitable) which you think as the most important worldwide that someone must visit anyway?
You ask me for ten buildings that I like; it's very hard to think of ten straight on. All buildings are wonderful, from Stonehenge to great Cathedrals.
Production: Anagnostou Maria, Chrapana Marianna, Tzereme Sofia, Skaltsari Charitini
Editing: Tzereme Sofia, Batsilas Andreas
Video: Anagnostou Maria

© Nigel Young, © Farrell and Partners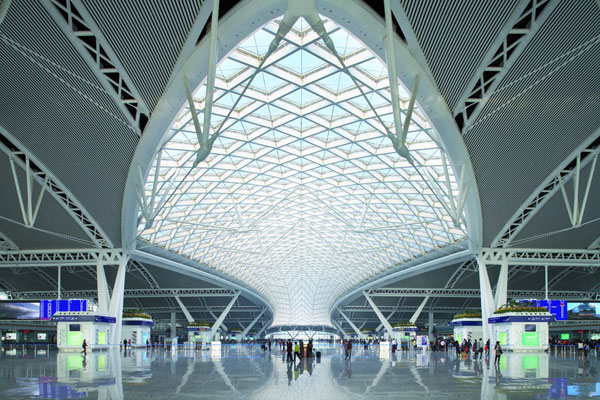 © Hufton & Crow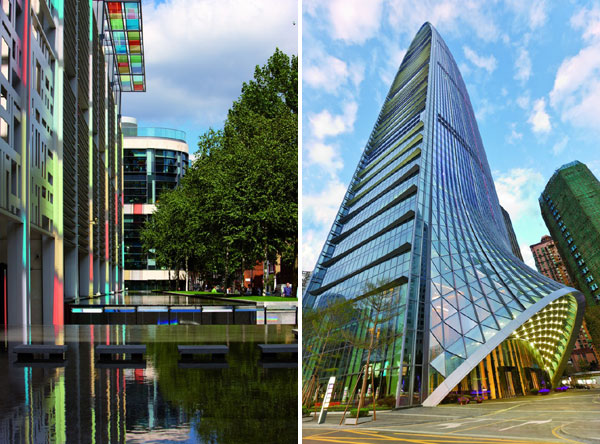 © Andy Haslam, © Carsten Schael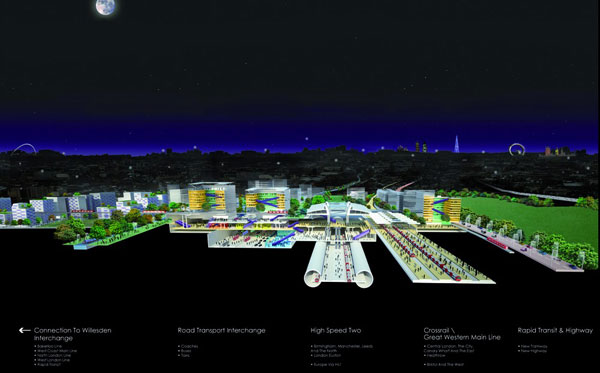 © Farrell and Partners

© Farrell and Partners, © Newcastle Tourist Board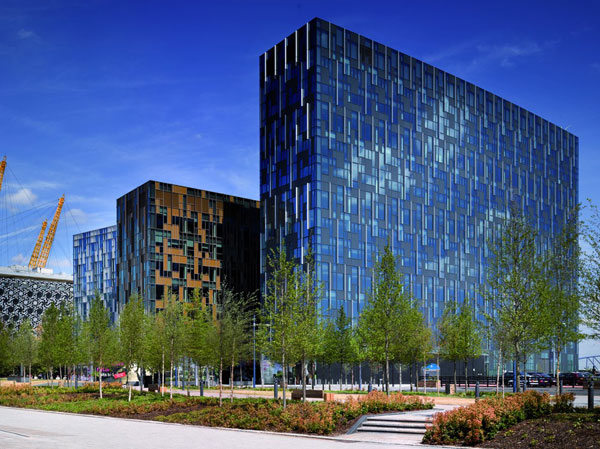 © Andy Haslam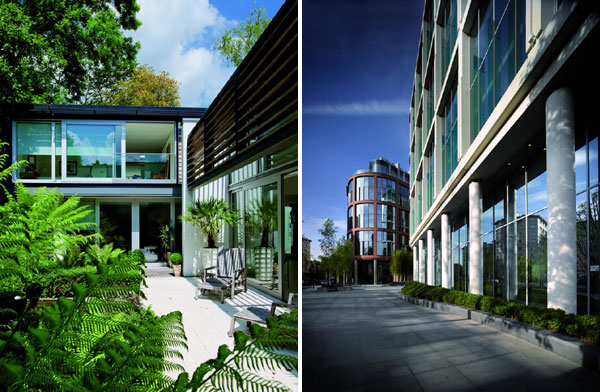 © Barry Herman, © Andy Haslam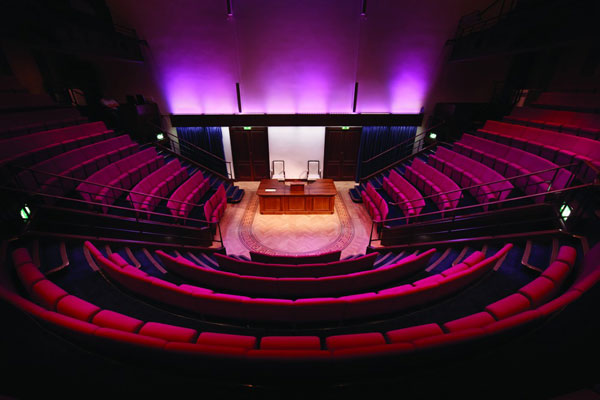 © Andy Haslam

© Farrell and Partners