ARCHITECT'S LIST
ELYTRON architecture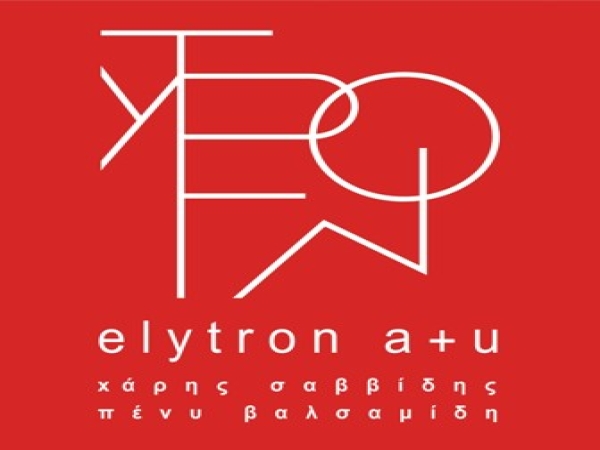 Profile
Elytrona+u (elytron architecture+ urban planning) was founded by the architects Charis Savvides and Penny Valsamides in 2004. The name elytron was first used by Charis Savvides back in 2000 while both architects were still working at K. Kyriakides& Associates S.A. Today it is the trade name of the firm, Ch. Savvides & Associates Ltd., based in Voula with offices near Syngrou Avenue in the Neos Kosmos part of Athens, that offers top quality architectural services.

The firm's objective is to offer consultation on: the development, design and construction of buildings for both the public and private sector, urban planning projects, and reconstruction and redesign of existing buildings.

To date, elytron a+u has worked on the design and supervision of indiviudal buildings, housing estates, offices, hospitals, private clinics, primary healthcare facilities for both the public and private sector (offering nursing care and treatment), as well as being involved in the restoration of old buildings. Just soome of the services it offers are handling specialized construction issues and overcoming project difficulties, as well as the interior design of shops, restaurants, offices, and other facilties.

One supplementary objective of both the company and its associates is to promote and advertise architecture as a discipline, and the science of construction and building in all possible fields of specialised construction work.
Elytron's associates have published numerous articles on architecture in both Greek and foreign publications relating to issues such as the design of healthcare buildings, how to create a culture of patient safety through innovative hospital design, architecture, photography, and more. Elytron's associates also edit the magazine "The Technical World of Health", a quarterly publication that comes as an insert in the popular Greek Eleftherotypia newspaper.

The company's staff consists of specialists who are well-poised to undertake architectural projects, to prepare three dimensional and photographically represented models, to take on interior design projects and to supervise construction right down to the very last detail. Moreover, the firm also has longstanding partnerships with specialised technical firms which it works with on demanding projects like structural analysis, electromechanical projects, acoustic studies, and so on.