ARCHITECT'S LIST
FLUX-OFFICE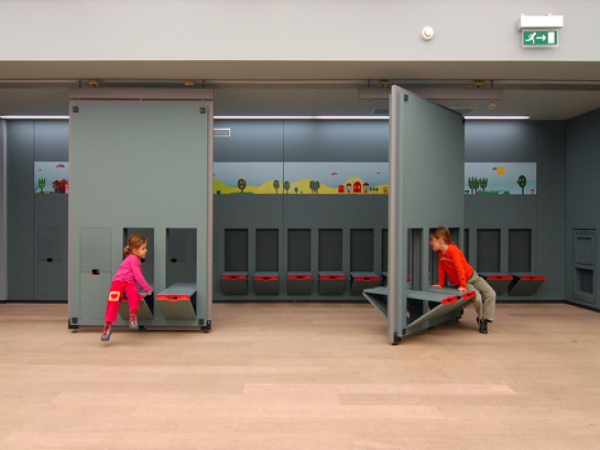 Profile
Flux

Office

Πλατφόρμα σκέψης και δράσης μέσα από την Αρχιτεκτονική, τη Σκηνογραφία και τα Εργαστήρια (διδασκαλία και έρευνα)

Τα πεδία δράσης λειτουργούν ως συγκοινωνούντα δοχεία και αλληλοτροφοδοτούνται με πληροφορίες
Εύα Μανιδάκη γεννήθηκε στην Αθήνα.
Ecole Speciale d'Architecture (Παρίσι D'ESA )
Θέατρο στην Ανωτάτη Σχολή Δραματικής Τέχνης του Θεάτρου Εμπρός.
Διδάσκει στην Αρχιτεκτονική Σχολή του Πανεπιστημίου Θεσσαλίας, στο Βόλο.
Θανάσης Δεμίρης γεννήθηκε στην Αθήνα.
Αρχιτεκτονική στο Roger Williams University, Bristol – ΗΠΑ και στο C.V.U.Technicke, Πράγα - Τσεχία
Aποκατάσταση Μνημείων στο Wroxton College, Αγγλία
 Eva Manidaki (b. Athens) 
Flux

Office

A multidisciplinary platform exploring the boundaries between Architecture, Art and Scenography through practice and Workshops (education and research)

The various disciplines function as communicating vessels allowing (creating) a

cross flow of information and the blurring of their boundaries.
Architecture at 'Ecole Speciale d'Architecture' in Paris
Drama - theatre studies in Athens
Lecturer at the architecture school of the University of Thessaly, Volos.
Thanassis Demiris (b. Athens)
 Architecture at Roger Williams University in Bristol - USA, C.V.U.Technicke in Prague – Czech Republic.
 Historic Preservation Wroxton College in UK