ARCHITECTURAL PROJECTS
INTERIOR
19 March, 2017
Synergy Project
Contrasts materials & textures. (Christina Amanatidou)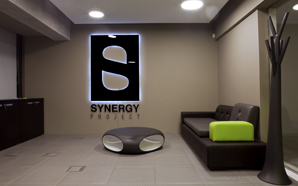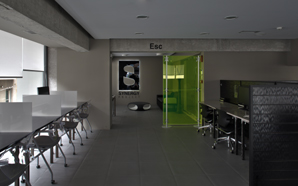 The Synergy Project is a collaborative space, known abroad as cowrking space. It is a site aimed at freelancers, start-up businesses, students and anyone interested in house business needs and financial means to work in an environment governed by cooperation.
This space is created in a multi-purpose building in Makriyannis, this is an ultra-modern building in the heart of Athens near the Acropolis Museum and the pavement of Dionysius Areopagite, housed on the second floor of a total area of ​​200 sq.m. .
The single floor plan, open plan, space, strong top-down view of intersecting lines and the apparent concrete columns and beams were starting to shape the interior. The requirements of the workplace that principle is cooperation but also the existence of privacy, translated in space with plexiglass partitions between specific offices, floor pannels and a library, In the dining area, in the share of office space , in a way that create you a sense of vague boundary between public and private.
In order to maintain uniform treatment of space office positions folding around the columns, a central core office space and linearly along the windows have been created In order to maintain uniform treatment of space. The furniture is specially designed to highlight and support the design of the building itself. The materials used, as resins Italian-beton cire (for offices) - plexiglass (for lighting fixtures, partitions) - wood (dining room) - iron ground, rusty or sfyrilato (desks, lamps, library, dining room) and matt - shiny surfaces, create different textures that offer a constant rotation and contrast natural - synthetic materials and industrial - handmade furniture but also a unique and personal style that coexists harmoniously with the area maintaining its 'toughness' that leaves you as the first impression of the building itself.
The communal kitchen and dining areas continue the 'game' of natural - synthetic materials and personal design while the color is becoming more intense making the space more pleasant and relaxing. The exterior as the balcony was treated as a staging area, resting specified time giving the impression one square.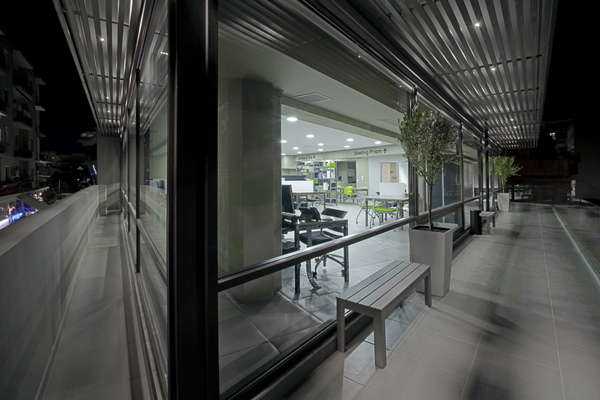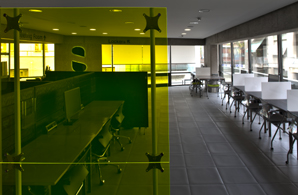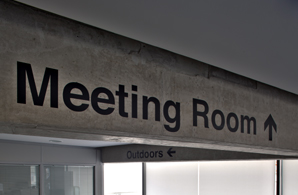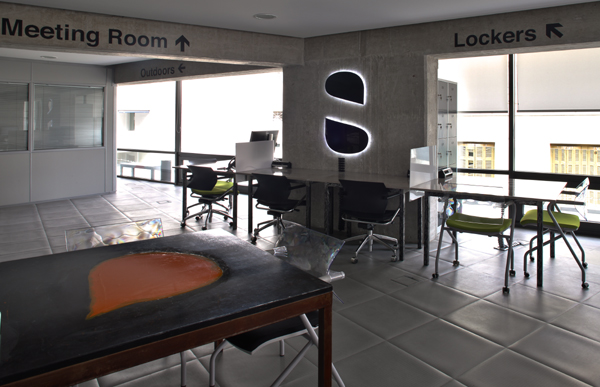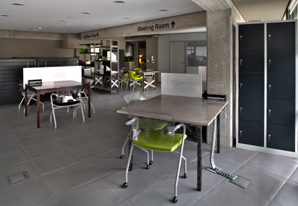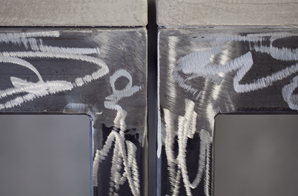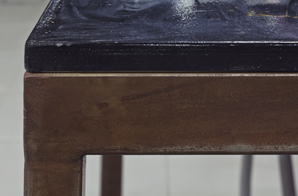 Architect : Christina Amanatidou
Bio Christina Amanatidou
Born in Athens. She studied Architecture at the University of Patras. She has participated in National Architectural competitions (Regeneration of Victory Square in Kozani, Panhellenic Architectural ideas competition region of Eastern Macedonia and Thrace, International competition Skyscraper competition.) She has individual architectural project. Interior design
Projects , as law office in Kolonaki, beauty shop In Kifissia, cooperative offices In the region of Acropolis, pastry shop in Psychiko.