ARCHITECTURAL PROJECTS
OFFICE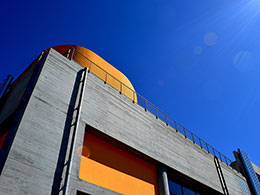 13 March, 2015
Contrapuntal interrelations: Point - Line - Surface
Industrial premises in Attica.
The main idea comprises of the firm outline of the design that encircles the industrial facility and symbolically defines its identity. The precise clean line of the skin of the building is in contrapuntal relation to the individual kinetic design elements that are emphasized as main structural parts. Conceived as point, line and surface, these structural elements include the column, beam and bearing wall that are adjusted in bracket ties and form a spatial and aesthetic design. Within the design boundaries, the bracket ties configure contrapuntal relations between different spatial qualities and elements of the architectural syntax:
- The relation between interior and exterior is expressed in the vertical surfaces of the bearing walls and big openings that organize the views.
- The relation between "motionless" and kinetic design elements that is expressed in the various adjustments between the parts of the bearing system and the non-bearing ones.
The building is divided into base, body and top that follow the different functional units, such as the production line (ground level), supplementary industrial facilities (middle levels), and administration offices (upper level).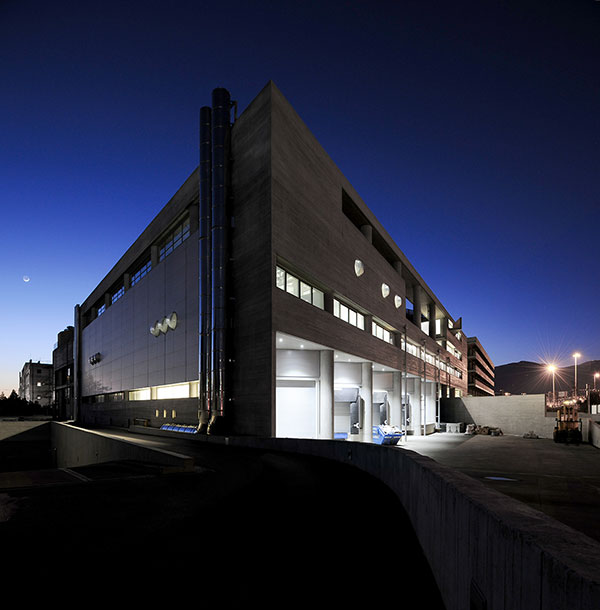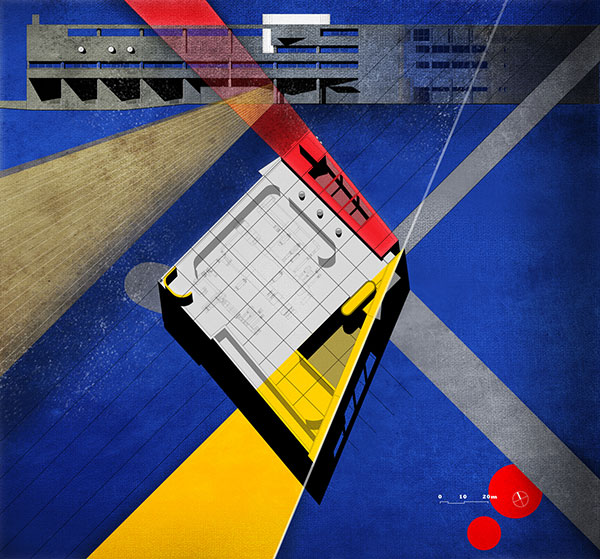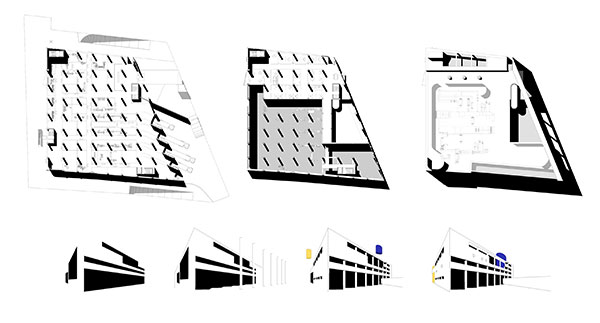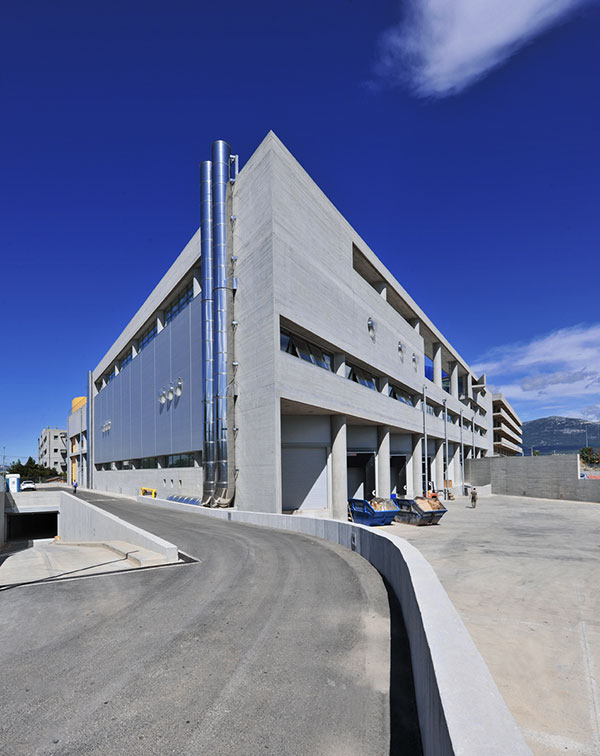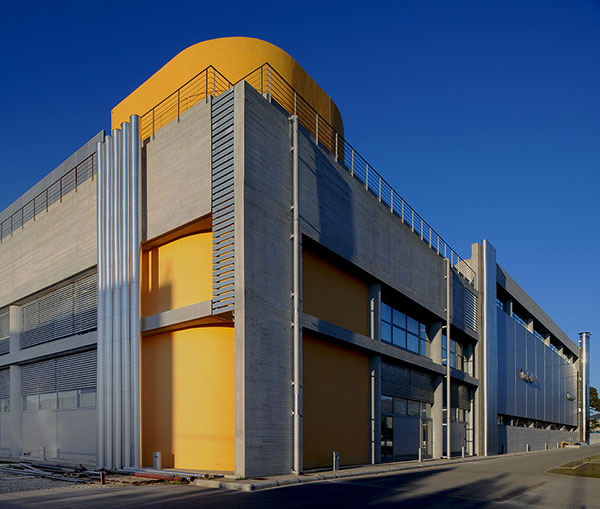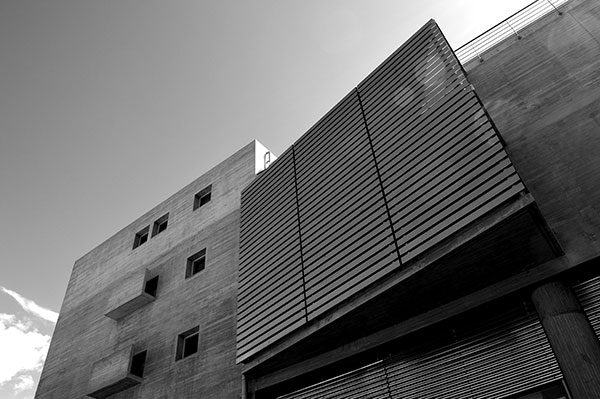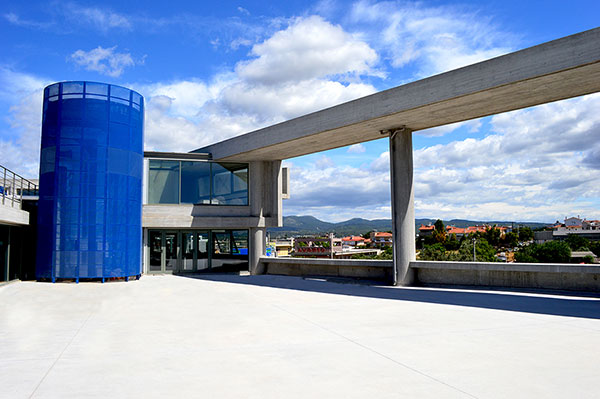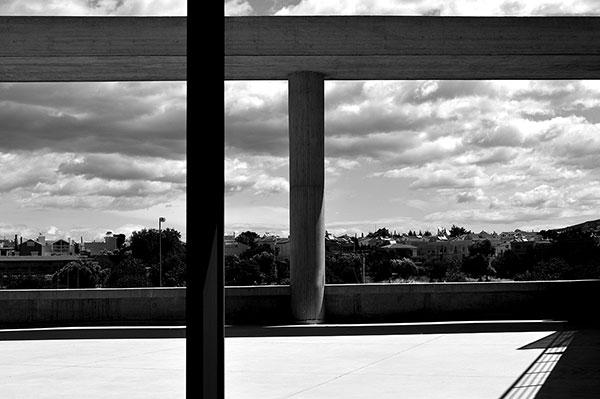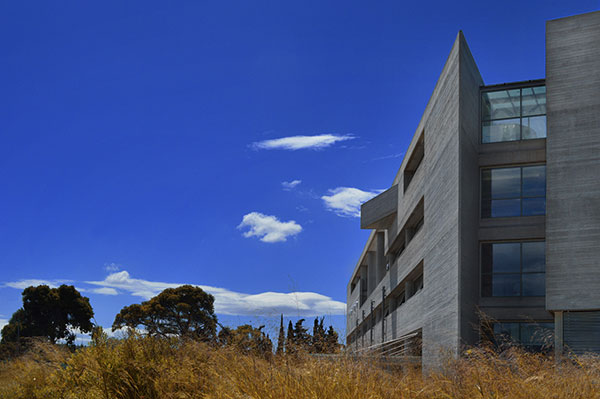 Architect : Sophia Tsiraki

Architectural office Anastasios Biris and partners
In collaboration with A. Syriopoulos, L. Dima, T. Velegraki, E. Aidoni, S. Zournatzidou, G. Anagnostakis, C. Koumantou, St. Koumoutsos, M. Chambaloglou
Construction Period 2014 - 15
Photographer: Babis Louizidis, Sophia Tsiraki
Στατικά: Γεώργιος Λάμπρου
Manufacture:  Aktor
Η/Μ: Pantelis Valianos (ΤΕΤΡΑΣ ΕΠΕ)