ARCHITECTURAL PROJECTS
OFFICE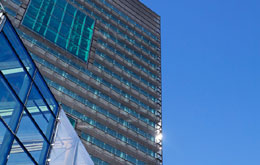 26 February, 2009
Westraven office complex acclaimed. Again.
The cepezed-designed Westraven Office Complex in Utrecht, the Netherlands, has once again been enthusiastically acclaimed.
This article is only for GOLD members. If you want to be a GOLD member click here. If you are already a FREE MEMBER and you want to become a Gold Member, log in with your details in the below form and upgrade your subscription. View details about Gold Membership here.