STUDENTS PROJECTS
PROJECTS2015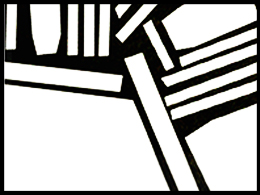 27 July, 2016
Towards to monastery of Raidiotissa
Man, the monument, the place and its spirit.
Students: Potouridou Chrysoula, Lantou Paraskevi
Supervisors: Lefaki Styliani, Tsoukalas Ioannis
Aristotle University of Thessaloniki _ Faculty of Engineering _ School of Architecture
Presentation date: February 2015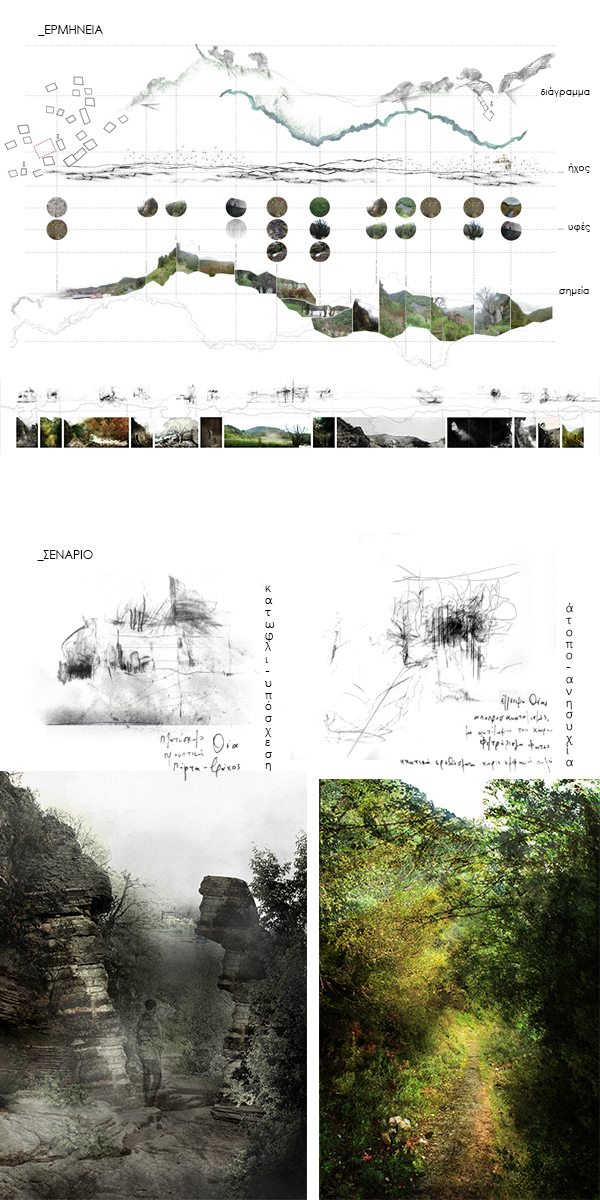 Man, the monument, the place and its spirit, as well as the scale of man, are the basic concepts of this proposal. The route to the Monastery of Raidiotissa with its dramatic landscape constitutes the background for the study of these concepts. Our aim is the creation of a narrative, in order to bridge the gap between the beginning and the end of this destination, the past and the present, the secular and the monastic life, through the manipulation of the scenery.
The narrative takes place in two levels, the conception of space-time and the perception of human presence, and it uses diachronic elements which they are captured in the landscape, such as rock, water, cloud, vegetation, anxiety, fear, delight. It is very important to see that the narrative is not applied in the scenery, but it has to do with situations that co-exist, and that which are revealed and underlined.
The aim of this design is to exist on the verge of yesterday and today, of order and disorder, of strict formation and free design, in order for our interference to imitate the way the Monastery exists in space, which seems to have been born in this specific place. This is achieved through the handling and processing of the organizing elements of the scale of man, as well as through the insistence on natural ways of building and the sensitivity to the existing surroundings. The handling of water as a stream and as a stop, the dry-masonry, the vegetation, and mainly the choice, the size and the class of the stone in the scale of man's palm, give meaning to different circumstances and life to the narrative.