NEWS
BOOKS REVIEW
19 May, 2010
Architecture in Greece 44/2010
The new volume of Architecture in Greece 44/2010 has just been published.
Architecture in Greece 44/2010 main issues:
Contemporary Architecture in India. Editing Alkystis Rodi.
New Acropolis Museum. Critical Appraisal. Editing of Andreas Giacoumacatos.
Architectural Events of the year (review, competitions, exhibitions, books, student projects).
Recent Greek architectural production with projects' presentation of Greek Architects.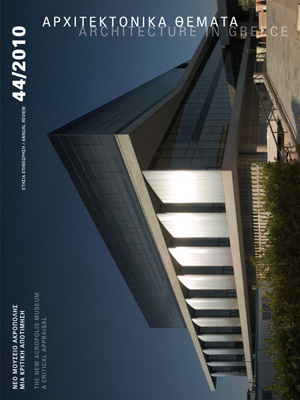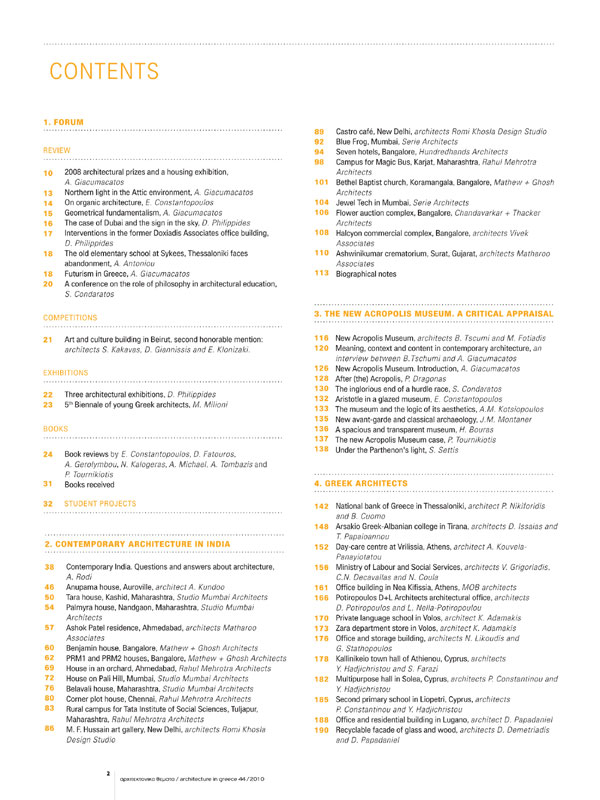 You may find it at the Magasine's offices (kleomenous 5 & Loukianou, +30 210 7213916) or at the bookstore studio (Tsakalof 32)