ARCHITECTURAL PROJECTS
INTERIOR
04 January, 2017
Apartment in Ilioupoli, Athens
An apartment which smacks of a detached house. (Pantelis Cherouvim, architects)
This apartment of 165 m2, despite the fact that it occupies the fourth floor as well as the terrace of a block, smacks of a detached house.
The implementation of large glazing in living spaces, which communicate with each other without impediment, renders the boundaries between inside and outside blur, giving visual continuity that makes spaces seem larger.
The roofs and terraces are planted with bushes and trees, while the outdoor areas are shaded by pergolas and sliding bamboo. In this way, the proper utilization of the sun in winter and efficient shading in summer is achieved; taking also into account the appropriate insulation, low energy consumption for heating, ventilation and lighting of the apartment is ensured. Considering the fact that this apartment was designed and built in 1979-1983, it wouldn't be exaggerated to claim that basic rules of bioclimatic architecture have been applied to its construction, long before this becomes widely known in Greece.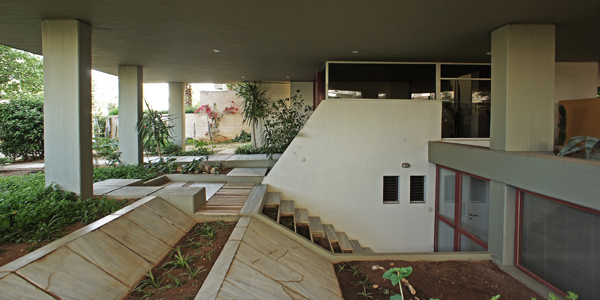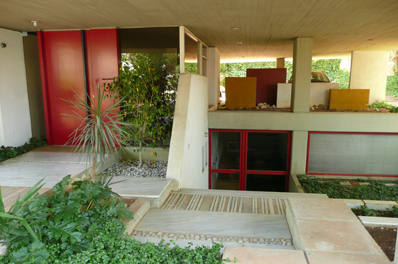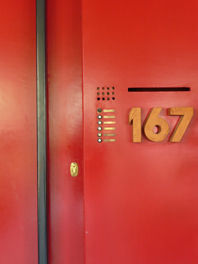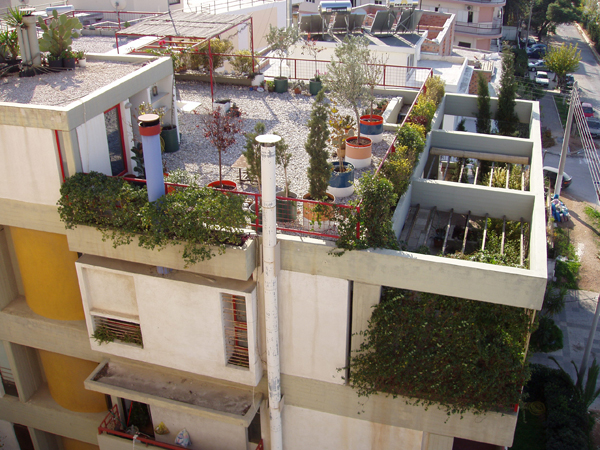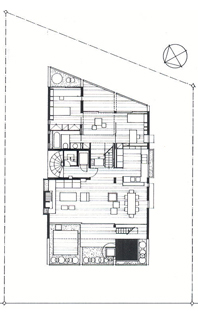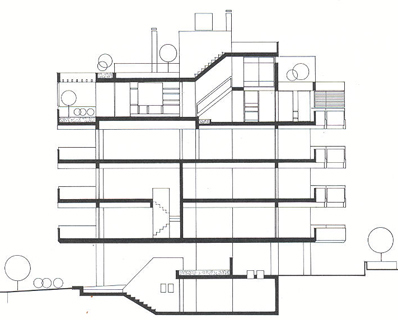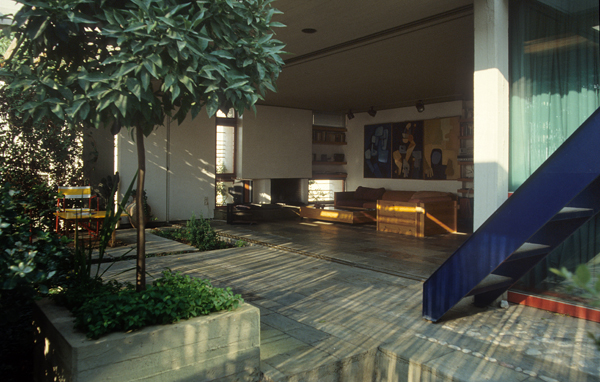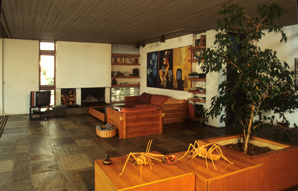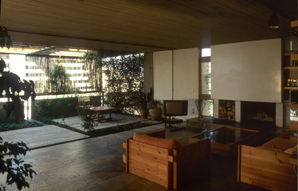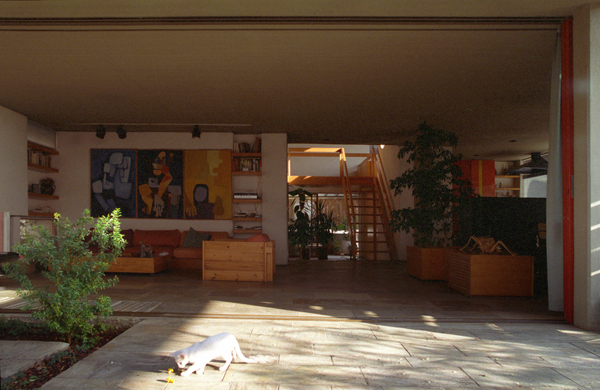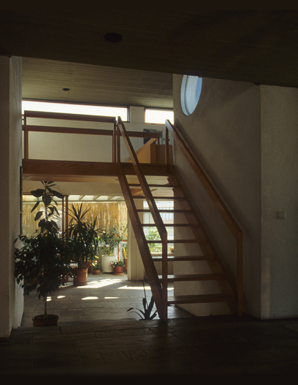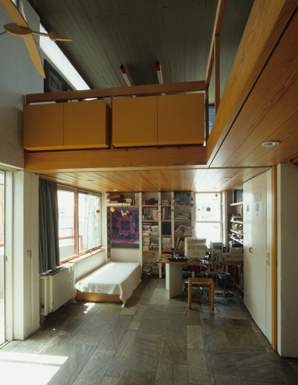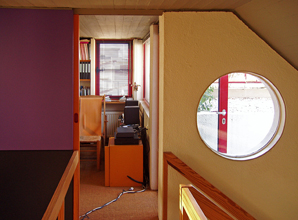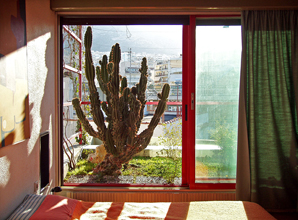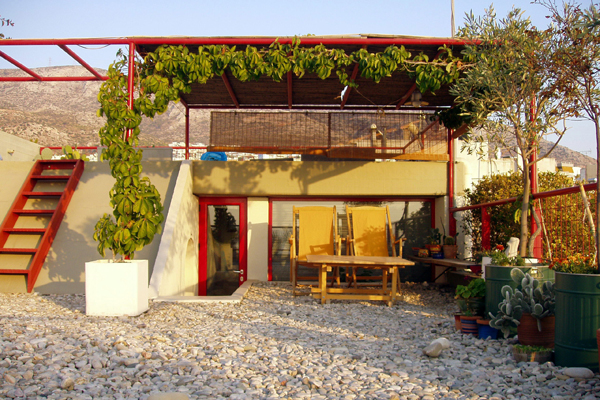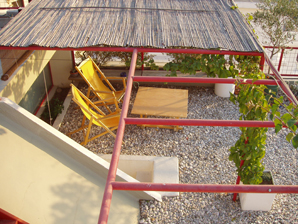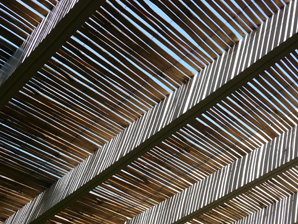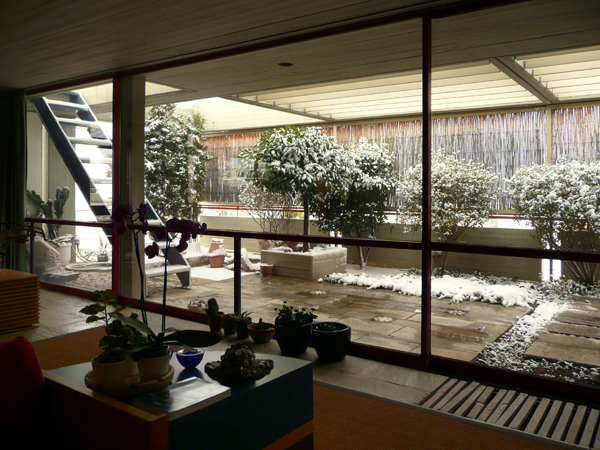 Architect: Pantelis Cherouvim
Editing: Marilena Margari