ARCHITECTURAL PROJECTS
MUSEUM
06 May, 2012
Bunker 599 603
Old bunkers turned into visited memory locations. (Atelier de Lyon, Rietveld landscape)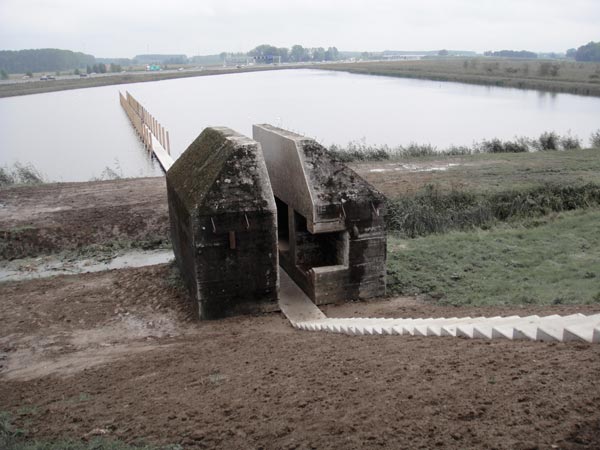 The Bunkers  599 + 603 are part of a wider strategy for New Holland Waterline (NHW), a military defense line of buildings waterfront  to protect cities from around 1815 until 1940. The main concern of this effort is first to make these buildings reachable and secondly to make them known to the public.
The Bunker 599 reveals many secrets of the 80 km long New Dutch Waterline. A single visit to the bunker  (which once served as a shelter) is sufficient to produce a different picture from the other 400 shelters in the area. The building that looks like an imperishable construction with monumental status is opened and cut in half. Thus given the possibility of inside visual that was always completely cut off from the viewing. The cut edge becomes a pier based on a double row of piles creating an imaginary line that passes through the extremely heavy construction and shows the height that the water rose in a flood. This project is a public attraction for visitors as it is seen by thousands of passers by the main highway.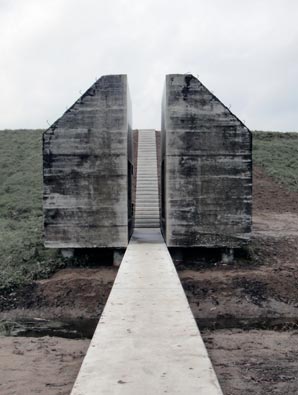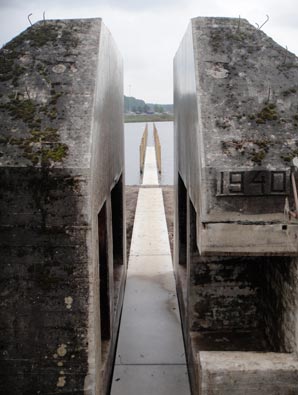 In Bunker 603 something different happens. As in many other parts of Holland so here too appears intense landslide. From the front side of the bunker, this landslide is clearly visible. The entire construction is based on foundation piles which because of this problem is visible, such as a tooth roots exposed. The piles of the pier come to reinforce this image. This group shelter is not cut in half but the dock is designed the same way as in Bunker 599. Here the dock is running along the building and hovering over the meadow.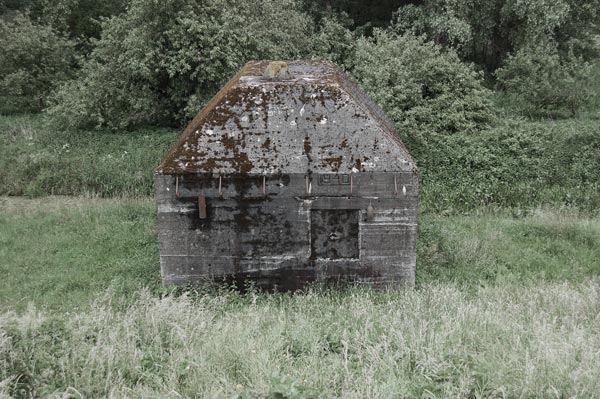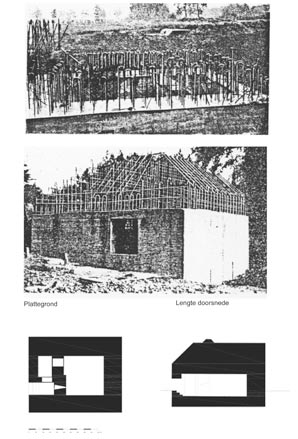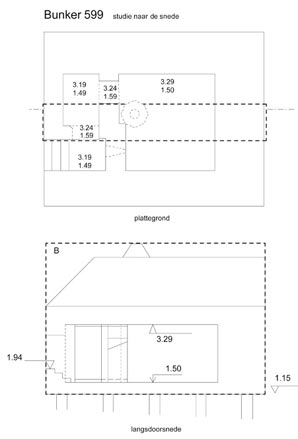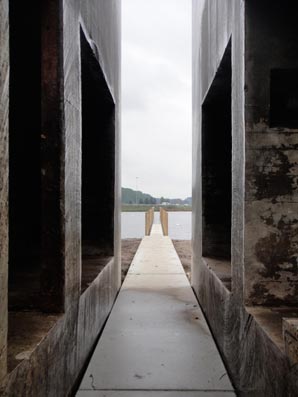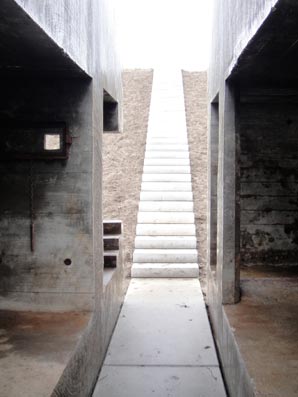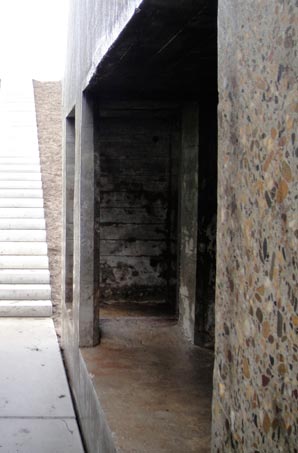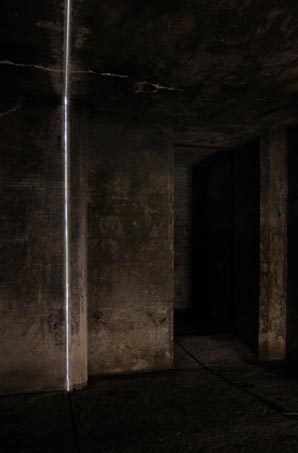 Project : 599 - 603
Designer : Atelier de Lyon | Rietveld landscape
Location : Culemborg along the A2, Netherlands
Construction year : 2010
Photography  : e. de Lyon
Editing : Vilma Kotrokoi