ARCHITECTURAL PROJECTS
MUSEUM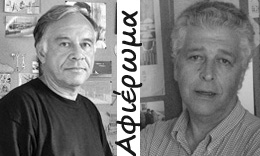 12 October, 2009
NEW PATRAS MUSEUM
The demands of a modern museum and its organizational principles led to a solution characterized by an itinerary that links the various units. This movement becomes independent and has the form of a "street". (D.Issaias – T.Papaioannou) 
<< Hommage Demetrios  Issaias – Tasis  Papaioannou (Homepage)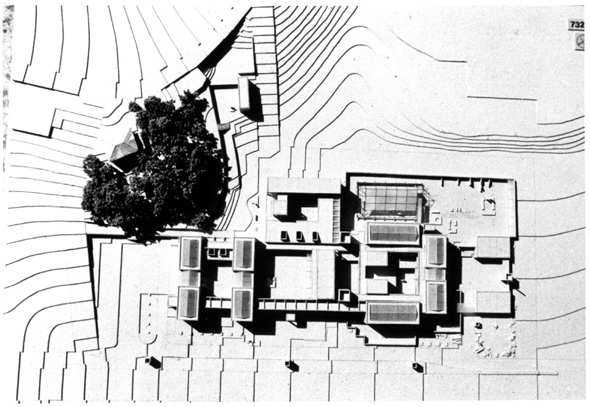 The exhibition spaces, divided among independent halls, resemble buildings within this building. They are accessed through the "street", which winds around two atria and a square ending at the central entrance.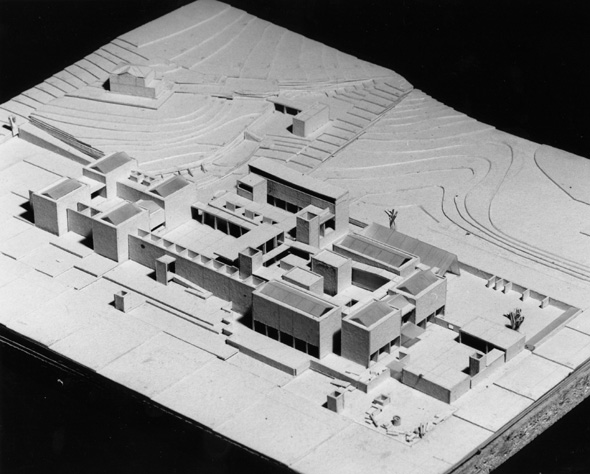 The partial autonomy of the smaller units is accentuated through the splitting of volumes, which facilitates one's understanding of the building. Other important design elements are the single frontage- "wall" facing the national highway and the inner courtyard- "square", which constitutes a transition between city life and the museum.
Second prize at an architectural competition in collaboration with G. Makris, architect, 1991.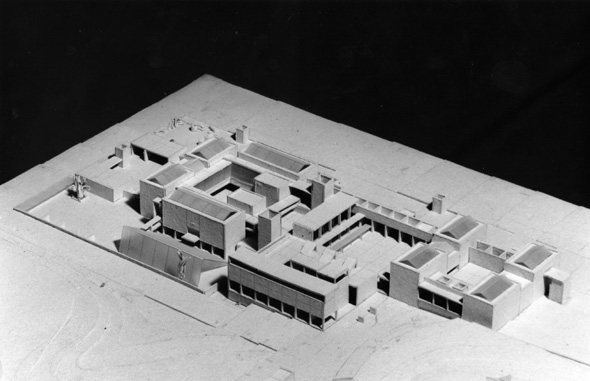 Demetrios  Issaias – Tasis  Papaioannou