STUDENTS PROJECTS
PROJECTS2012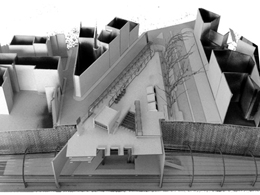 08 June, 2013
Next station : Zografou station – Gardenia square
The objective of this thesis is dealing with issues related to forming a central square and how it is transformed when an underground transportation claiming the space in order to find a way over it and introduce a new notation that indicates its presence.

Student : Karagianni Maria
Professors : Stavridis Stavros
National Technical University of Athens, Greece, School of Architecture
Presentation date : October 2012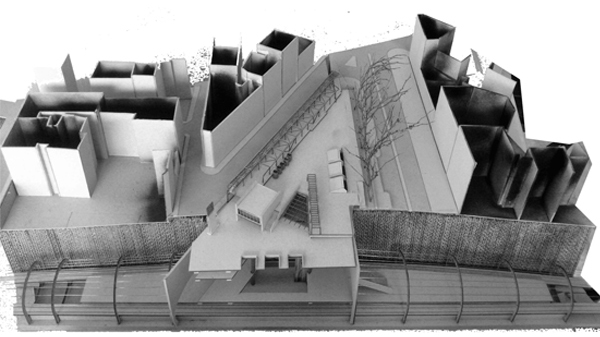 The studying area is the Square Alexandri "- Gardenia Square, at the junction of highways Papagou and G.Zografou in Zografou city, where the Athens Metro company and the City of Zografou are about to build one of the three subway stations that will serve the municipality.
A central issue is the configuration of the station area, not only as a place of transit-continuous motion and rotation of people and trains, but as a place-area landmark, which reconciles the underground with the ground movement and city life. This is achieved mainly with easy access at the station and import uses that are conducive to attracting local residents and observing the passing trains and life of the station.
Natural light plays this significant role. Natural light penetrates gradually and in different ways until the final level- till the platform level, creating a natural-light station to the continuous alternation of artificial light and darkness of a typical trip on the underground train. Furthermore, a hanging sculpture construction of glass and metal elements sways with the air flow of passing trains, creating each time a special sound.
The new configuration of the square in relation to the new metro station that will come to "snap" on it, tries to respect the character of the square that has been shaped over time and also meets the requirements of a technical specification-project like building a Metro station.