NEWS
GENERAL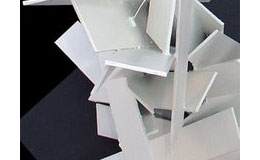 07 January, 2009
Architectural experimentations in the public.
The redesign of Sudtirolerplatz in Krems. Architect: Nikos Dikas, Greece.
Artist-in-residence Kunstmeile Krems September-October 2008
The project questions the role of contemporary architecture as a factor of change in the public space. It investigates the ability that small urban spots have to provide certain ideas, feelings etc to the artist; to become the motive for a fruitful dialogue between the architect and the urban system.
In the case of Sudtirolerplatz in Krems, the main target is to transform the space in front of the Steiner Tor into something meaningful. Today it is mainly a left space concurred by cars passing and parking. At its best it is the spot for the first and the last photo taken by visitors in front of the symbol of the city. The goal for an architectural intervention is to transform this open space to an active part of Krems urban life and public image; to provide an interesting dialogue between the old and the new.
Through these two months project different alternative proposals are developed. It is more an open-end experimentation of the possible transformations of a site through different approaches: From small installations to dramatic transformations.
The results have been exhibited through the following slide show during Lower Austria Open Studios Days October 18 and 19 2008 at Top 25 in AIR Artist-in-residence Kunstmeile.