ARCHITECTURAL PROJECTS
PUBLIC
13 April, 2014
COURTHOUSE IN AIGION
1ST PRIZE ARCHITECTURAL COMPETITION  (D.Issaias – T.Papaioannou)
<< Hommage Demetrios  Issaias – Tasis  Papaioannou (Homepage)
The courthouse was built on a site outside the center of the town of Aigio, with its frontage on the old main road from Patra to Corinth.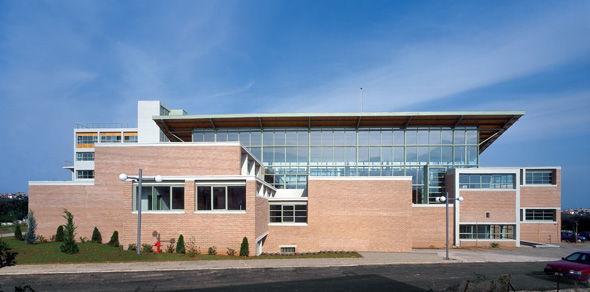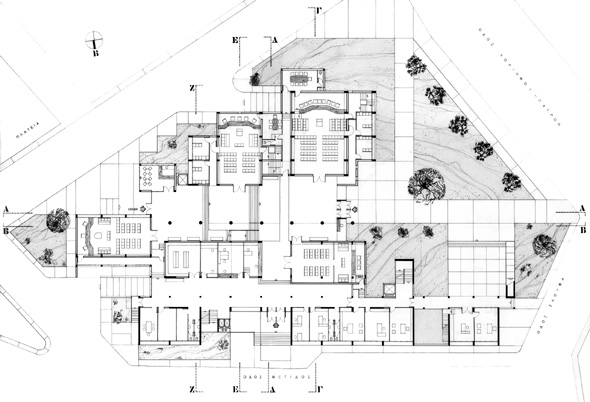 The highlighting of the proposal' s two building units was the architect's main concern. The offices were placed in a linear building, while the courtrooms are formed by the volumes of the halls and the space for the public, which is covered by a light structure.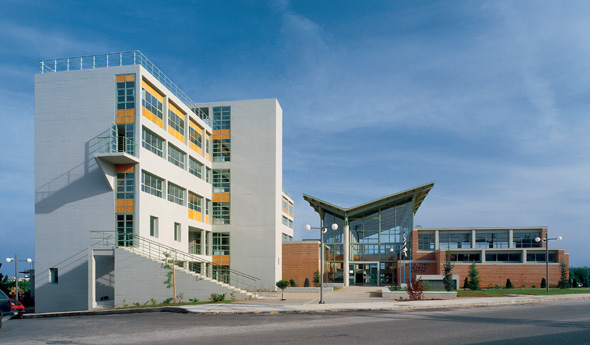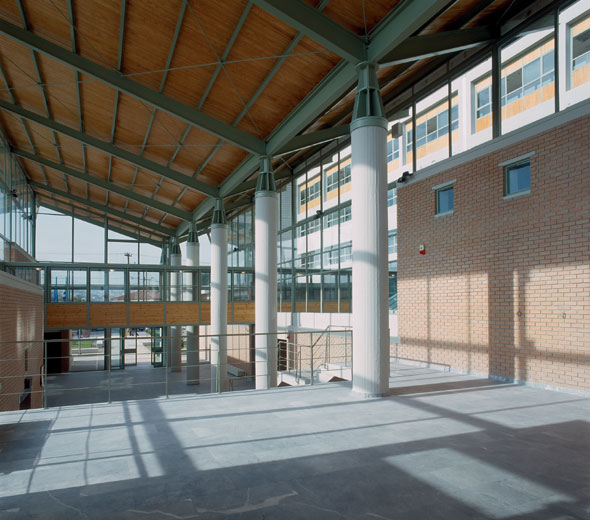 The differentiation between the units was also followed in the choice of materials. In the office building the bearing structure can be seen –unplastered- against the five-meter frame of the construction. The waiting area is covered with a wooden structure of a mixture timbers which also uses metal elements.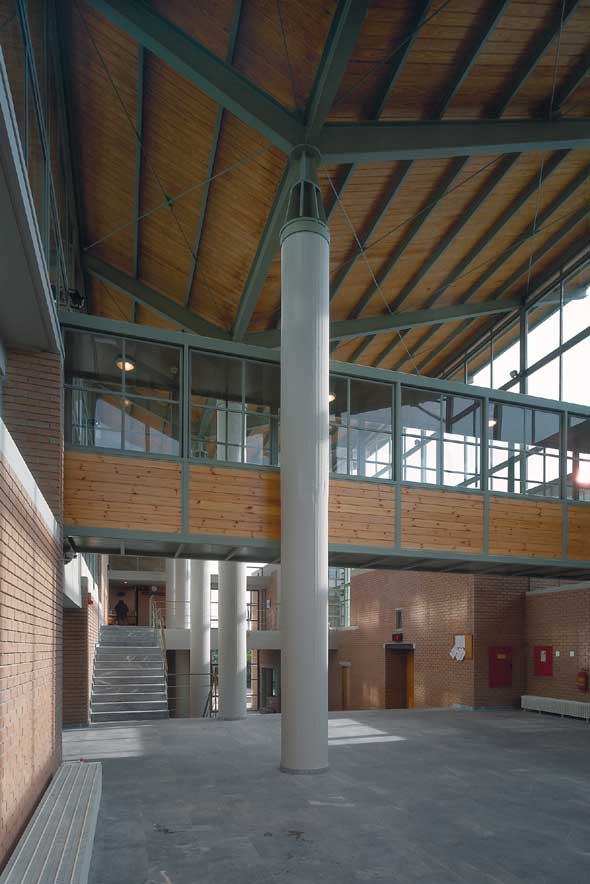 The building was positioned in such a way as to create a "courtyard" in front of it facing the street. This open-air space draws attention to the building and constitutes a transition between city life and the courthouse.
First prize at an architectural competition, 1988. The design was completed in 1993.
The architect G. Makris was involved in preparing the working drawing stage.
Construction: The construction of the building was completed in 2003
Demetrios  Issaias – Tasis  Papaioannou