ARCHITECTURAL PROJECTS
RESIDENTIAL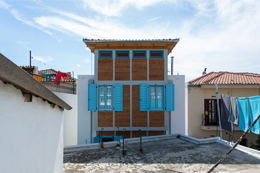 12 April, 2017
MONOCHORD:HOUSE IN AGRIA, MAGNESIA, GREECE (2016)
 

 

 

Greek participation for EUmiesaward 2017
ZISSIS KOTIONIS_ARCHITECT (kotionis@gmail.com)

Design and execution Advisor: Phoebe Giannisi_ Architect
Collaborator Architects: Konstantinos Sarantis, Vasia Liri
Civil Engineer (statics): Nikolaos Chatzinikolaou
Electromechanological Engineer: Dimitris Zimeris
Bioclimatic Consultant: Aris Tsagkrasoulis
Photographer: Vasilis Makris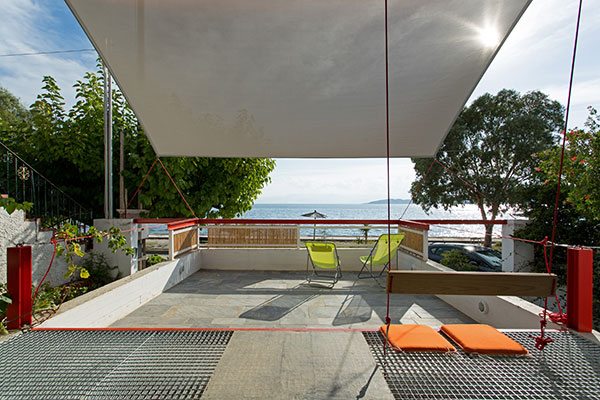 BY THE SEASIDE

In the town of Agria, on the periphery of Volos city, under the mountain Pelion on the sea shore of Pagasitikos bay, a new house of 140 sq.m. is built. The house is developed in four levels vertically (including the underground). Horizontally, on the longitudinal axis (north to south, mountain to sea), the construction forms a unified space divided in three equal parts and a shorter, fourth part in front of the building.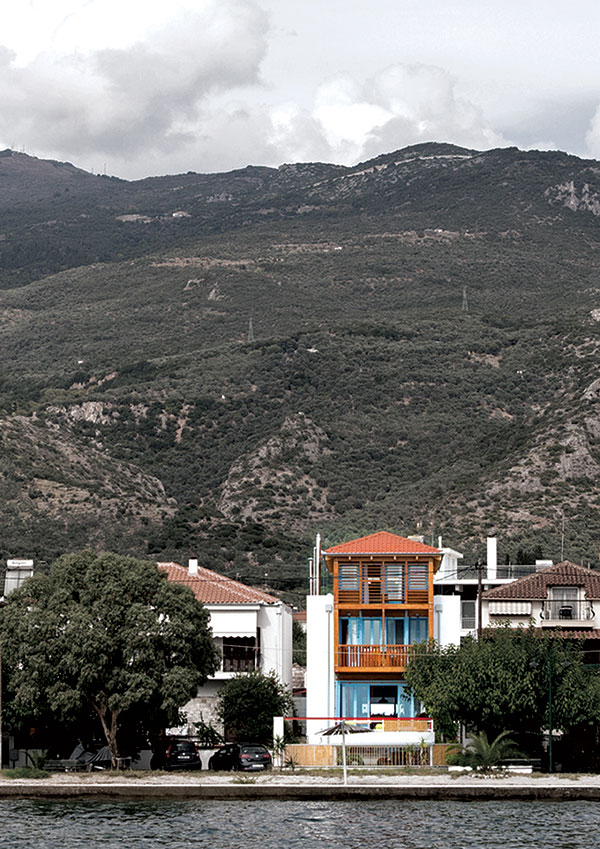 ONE-ROOM HOUSE

The building program responds to a range of two, minimum, to six, maximum, inhabitants. Different spaces appear in plan and in section but there happens to be no permanent separation in between them. Thus, it comes to be a one-room house. Privacy in gained by vertical, moveable partitions of a soft material, like textile and reed. The soft partitions are vertical to the north to south axis. This is the bioclimatic spine for air and light, from the mountain to the sea, through the building.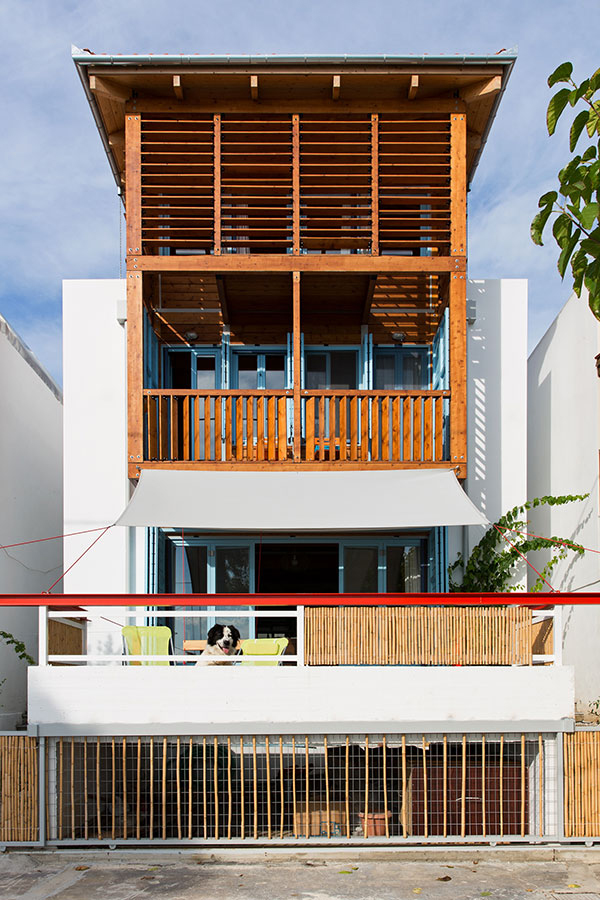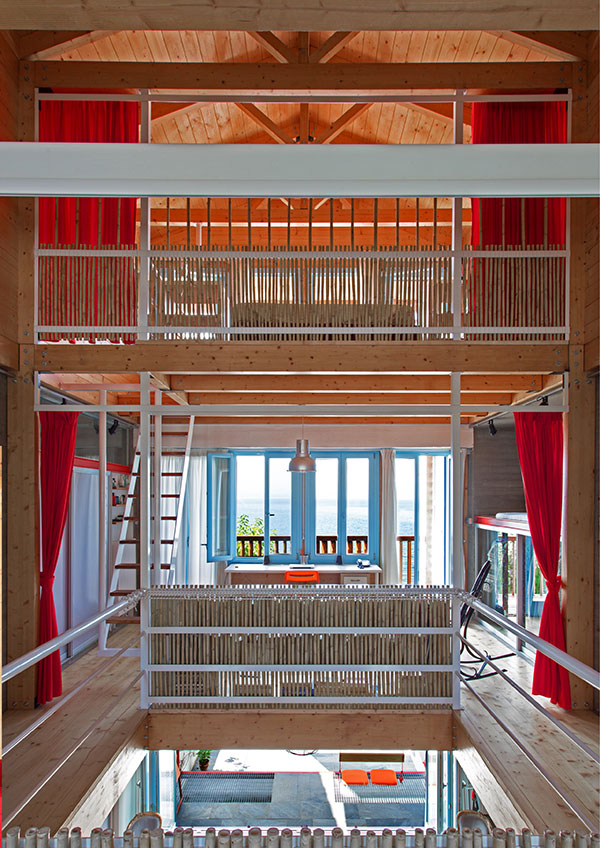 BASILICA

In terms of typology, the house could be considered as a basilica, with an interior atrium. The main space (4,30m wide), organized in a grid of four columns in a 2,60 m distance between them, hosts everyday's life performativity. In the two aisles, 1m wide, utilitarian performativity is being hosted (elevating, storing, bathing, cooking). The building construction materialize the house's typology: The two aisles are constructed by concrete and the main space is formed as a wooden box that comes to fit to the concrete sides of the building.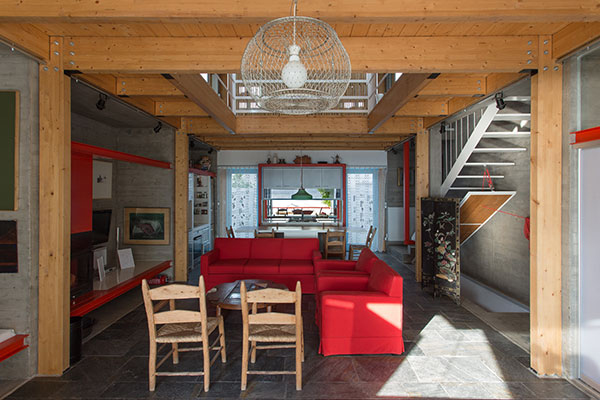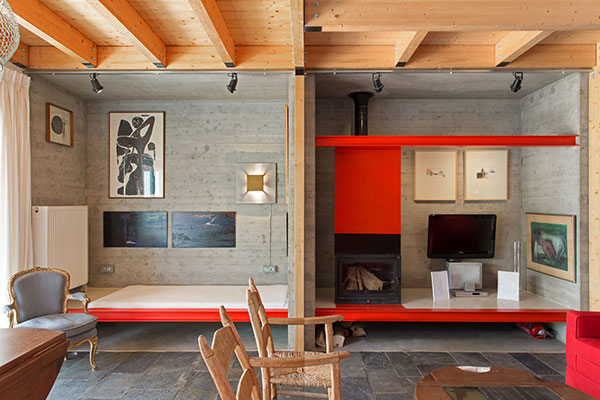 MONOCHORD

The wooden box, is like the sound box of the simplest musical instrument, the monochord. In the way that geometrical construction demonstrates mathematical relationships between sounds in the musical instrument, it also demonstrates habitual relations between dwellers in the wooden house.