NEWS
EVENTS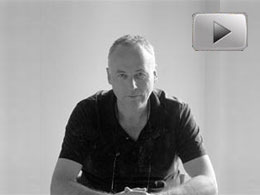 05 August, 2011
Lecture by Norwegian architect Arne Henriksen
Lecture by Norwegian architect Arne Henriksen, which constitutes part of a series of lectures on international architecture dedicated to the architecture of Scandinavia. 
Continuing the series of lectures titled "Nordic Defractions of European Architecture", Norwegian architect Arne Henriksen presented his work.
All lectures and exhibitions that have been held since October 2009 at the Benaki Museum, in cooperation with the Hellenic Institute of Architecture and the Nordic Embassies and Institutes, have been met with great enthusiasm and interest by the Greek public that consists mostly of architects and students.
Arne Henriksen, born in 1944 in Søndre Land, studied at the Ecole Speciale de Travaux Publics in Paris and at the School of Architecture in Trondheim. He was Chief Architect at the Architecture division of NSB (Norwegian Railways) and professor at the Oslo School of Architecture. He has his private office since 1989.
The Moelven and Sandvika stations, as well as the Lillestrøm railway station, among others, have been awarded with the Brunel Award and Statens Byggeskikkpris respectively.
Many of his works have been published in European architecture magazines and he has participated in juries for international architecture competitions. He has also lectured in architecture schools around the world such as France, Holland, Mexico and Japan.