ARCHITECTURAL PROJECTS
EDUCATIONAL
27 July, 2010
Extension of the Faculty of Sciences, Aristotle University of Thessaloniki
Old and new in complete harmony.
By A. M. Kotsiopoulos
Relative video (only in Greek version)>>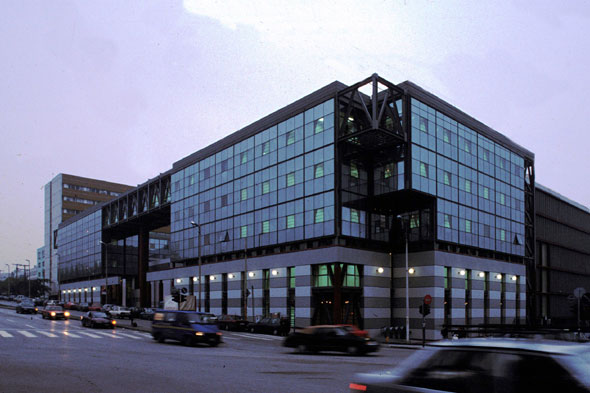 The extension of the Faculty of Sciences is a 5-store linear u-shape steel structure of a total length of circa 200 meters, with an average width of only 7 meters, with a total area of 5.000 sq. m., built on a virtually non-existent site, around the back side of the original building complex, designed by Patroklos Karantinos in the '50s.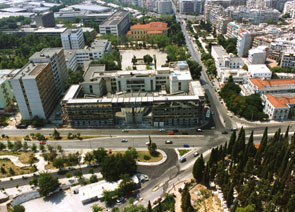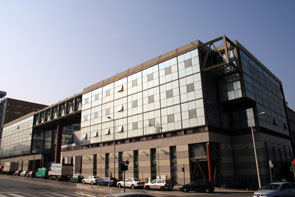 The Karantinos building – a modernist, yet fully symmetrical, complex of a central main part, two side wings, and a large amphitheatre on the back side – was clearly orientated towards the Chemeion Square, design to become the centre of campus life. Later two other amphitheatres, designed by the architect M. Doris, were added symmetrically making the backside of the complex more hostile to the already growing surrounding city.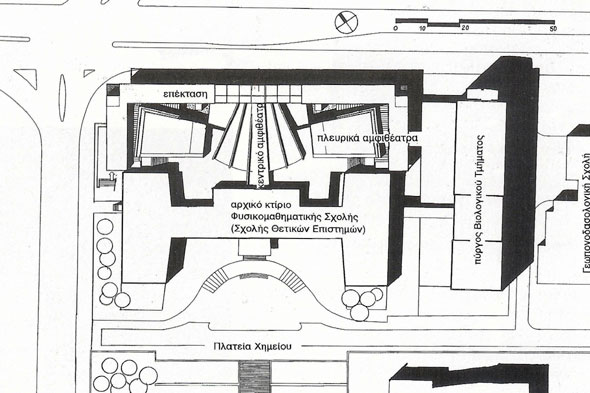 The main concept of the extension was to transform the character of that side creating new entrances, making the emergency exits of the amphitheatres main entrances to them and to exploit the space between the old and the new building by creating new foyers and large common spaces for the new building, with natural lighting from above.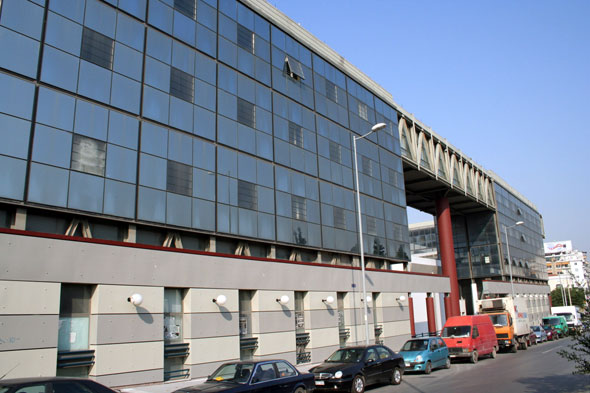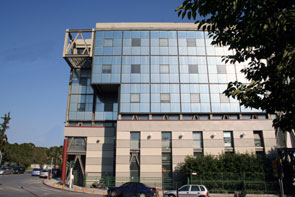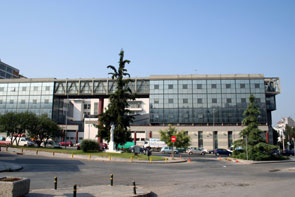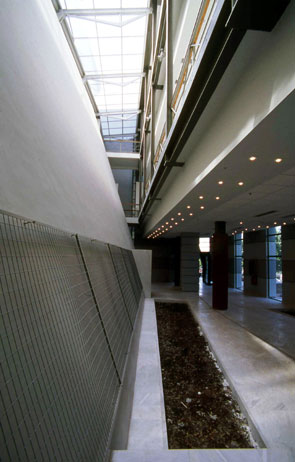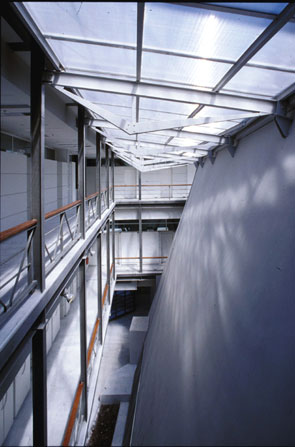 Project Details
Architects: A. Kotsiopoulos, N. Arvanitopoulou, D. Daki, G. Horozoglou, E. Spartsi
Collaborators V. Karalazos, G. Psomadakis
In collaboration with H. Bougadellis and Associates (M. Rizou) during the construction drawings phase
Civil engineers: P. Panagiotopoulos, A. Avdelas, L. Baniotopoulos, E. Mystakidis, O. Panagouli – T. Tsiknias AEMTE, A. Karamanos
E/M engineers: A. Tsalapatas – MAKTE Ltd.
Total area:5.000 sm
Project: 1992-94
Construction 1994-1996