COLUMNS
Twelve and after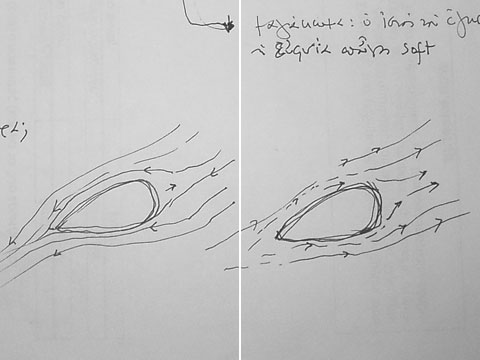 A summary
The aerodynamic helmet of the (21st century's) bicyclist is an amusing enigma. Given her/his low velocity, we have the feigning of an action-reaction relationship between the moving body (head) and the atmosphere, which relationship in fact does not exist (or is negligible). So the styling and aesthetization of a reversed dynamics, although there is no considerable dynamics, bring us to the conclusion that we are facing something else: it is not so much about kinetics, but about radiation! We have the symbolic emission of a new kind of energy, called "action".
The "active citizen" riding the bicycle is becoming, explicitly, both emitter and carrier of a "clear" energy. Letting aside the biological aspect of "human energy", here we are dealing with its moral shaping and transmission, through (virtuous) action along physical and electronic circuits and nets.
But the bicyclist's helmet, with its impenetrable form, still looks "defensive" or "protective", something that is dissonant with the neo-liberal free circulation and security. At a more recent phase of the helmet's development, we notice its morphological resemblance to the form of the human brain. Intelligence and ethics is the context proper to grasp the meaning of preemptive & virtuous action of the "citizen". What matters, in the end, is to carry and emit the morally rightful attitude of the bicyclist, even without a bicycle (the helmet is debatable).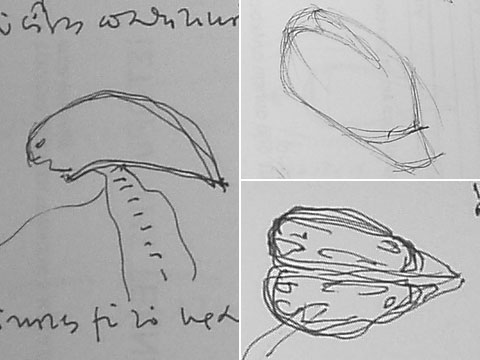 by Giorgos Koutoupis