STUDENTS PROJECTS
workshops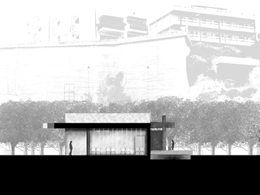 11 November, 2014
Towards a social school
Redevelopment of public spaces in Zaxariou Building.
Student : George Kokkoris
Tutors: A.Panos , V. Kanellopoulos
Architecture School : Athenian Artistic - Technology Group
Presentation date : 2013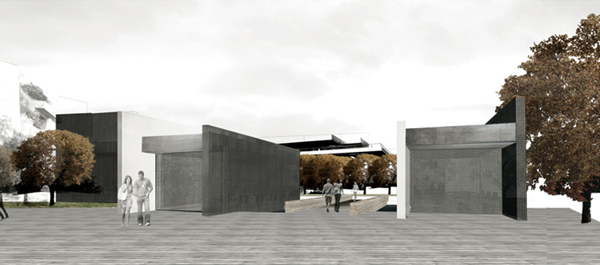 Piraeus is a city at the forefront of poverty and unemployment, a city suffering from environmental and cultural degradation. Recent Statistics showed that it has some of the poorest neighborhoods of Greece. The field of education is one of the most growing problems with schools and universities that are threatened with closure, bringing a padlock in a total of 16 segments of education. On the opposite site Piraeus has one of the largest social service networks in Greece, with activities including social kitchen and social learning programs.
In order to address this growing problem in the region the project proposes the creation of a small scale school consisting of four open type classrooms .This complex can be operated by voluntary student groups with the purpose of educational activities to vulnerable social groups .The main objective of this policy is to ensure that primary and secondary education is accessible to all people.
Spatially, the project is resolved through 4 separated volumes that act as learning hubs inside a larger network. These 4 classrooms divide the plan in two main areas which negotiate the significance between education and society. The passage through bridges above the element of water connects the school area with a public park and stresses the connection between natural and artificial but also strengthens the initial aim of the project as a social interconnection attempt.