HIGHLIGHT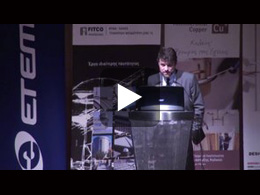 07-03-2014 - Charlie Marsden speech in Athens (A-Lab architects) - (EVENTS) At the event entitled "One idea. Four narrations".
02-03-2014 - Photo Report From Doha - (ARCHITECTURAL REVIEW) For its relatively small size Doha has many fascinating and exceptional buildings to show and with this photo report I wanted to give a glimpse albeit a comprehensive one with cityscapes, featured buildings from renowned architects, archistracts and fine art impressions. ( By Pygmalion Karatza )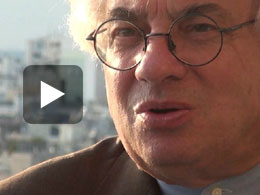 28-02-2014 - Mario Botta Interview at greekarchitects.gr - (ARCHITECTURAL REVIEW) You can now watch the interview Mario Botta, conducted by Andreas Giacoumacatos, at GreekArchitects.gr.

( by Gratv )
28-02-2014 - Architectural projects - (RESIDENTS) In an attempt to distinguish the contemporary architectural work in our country, we invite everyone who desires to send us projects, which will be presented in our e-magazine. It's eligible, that the project's presentation is translated in Greek too, in order to achieve parallel publication in our Greek edition.
13-02-2014 - Neue Hamburger Terrassen - (RESIDENTS) Initiated by IBA Hamburg 2013, this urban and architectural project furnished the occasion to update a vernacular typology, and proved to be a social experience.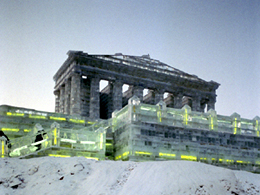 28-02-2014 - Recognising the dimension of time in the landscape - (LANDSCAPES) The Archaeologist' s view. Groth in his article "Frameworks, for cultural landscape study" writes for the Americans that "they are like fish that can't see the water" and "although human life requires the constant support of complex surroundings...
12-02-2014 - Τhe antibiotic Acticit - (Twelve and after) The social body with immune deficiency syndrome. ( By Giorgos Koutoupis )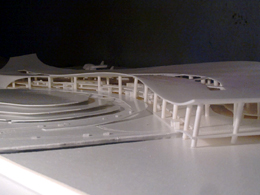 04-03-2014 - International Airport of Thessaloniki - Subject of this diploma design thesis is a new proposal for the new building of the Thessaloniki Airport, the Terminal 2.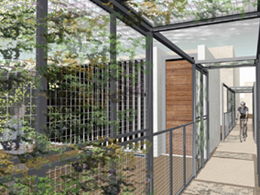 02-03-2014 - Reuse of existing dwelling infrastructure - Adjustment of the existing dwelling infrastructures. Typology in the contemporary social life.
2014-03-07 -
The first building designed by Frank Gehry in Latin America will be a gateway to new knowledge about the natural history of the isthmus of Panama and its biodiversity.Panama's Biomuseo, designed by Frank Gehry, is set to open its doors to the public, almost ten years after construction began. Since 2001, an international team of architects, designers, and members of the scientific community have been working on the design and development of the museum, which will be a gateway to new knowledge about the natural history of the isthmus and its biodiversity.
2014-03-06 -
The Allencrest Community Learning Center is a case study in how architects can collaborate with communities...I write a lot about community-based architecture. Most often, these kinds of projects take one of two forms. The first is the product of university studio projects, whereby students and teachers work with a chosen community organization to develop strategies or plans to fulfill a need—plans which may or, more probably, may not be realized.
2014-03-05 -
A primary healthcare facility for the township of Wallan, the Super Clinic reflects the welcoming, community oriented values of Nexus Health. The design provides an integrated care experience focussed on illness prevention that includes GP practitioners, allied health professionals such as nurses, visiting medical specialists and ancillary health services.
MORE POSTS