HIGHLIGHT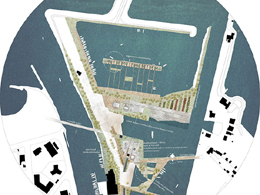 03-12-2013 - YAC. Smart harbor. Pessaro italy - (COMPETITIONS) The new harbor has been designed to unify the city fabric. (Finalist),(Irini Xanthopoulou, Iraklis Romanopoulos, Rebeca Aguilera)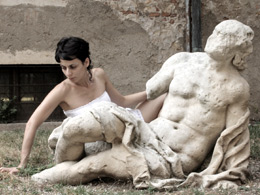 27-11-2013 - Disorientation, orientation nai new relations - (ARCHITECTURAL REVIEW) How do people move in between the monuments? ( By Manolis Iliakis )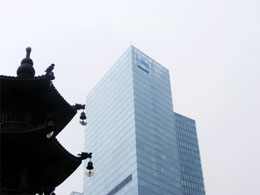 20-11-2013 - Between East and West : the example of Shanghai - (ARCHITECTURAL REVIEW) Thoughts of life and atmosphere of the city.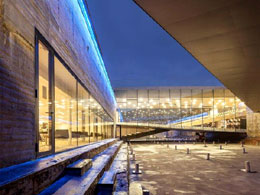 28-11-2013 - Danish National Maritime Museum - (MUSEUM) The new Danish National Maritime Museum is located in Helsingør, just 50 km (30 mi.) north of Copenhagen and 10 km (6.5 mi.) from the world famous Louisiana Museum for Modern Art.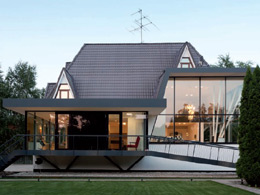 21-11-2013 - Modernisation House N in Moscow - (RESIDENTS) House N in Moscow speaks a clear and autonomous architectural language inside and out - with form and detail precisely in tune with other.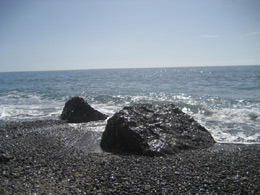 27-10-2013 - Crete-from the northern winds of the sea of Crete to the flame of the Libyan land - (CHALLENGES) The "Pachia Ammos" settlement in the sea of Crete. ( By Anastasia Pepe )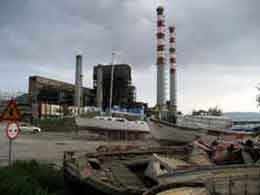 16-08-2013 - Industrial landscape in Aliveri - (CHALLENGES) I am sailing to Eretria on Evia Island. Opposite me, in the sky above the island, the South wind has brought together a series of fog clouds which are now below the mountaintops of Evia. ( By Anastasia Pepe )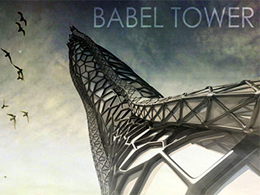 30-11-2013 - Babel Tower - ΣΥΝ_Yparxis.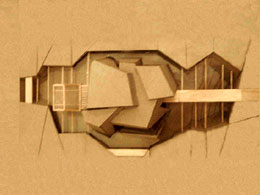 24-11-2013 - The Semi-Sunken Island - The Greek Pavilion for Copenhagen Climate Change Conference in 2009.
2013-12-06 -
Bund Finance Centre (BFC) is a prominent new mixed-use destination in Shanghai designed jointly by Foster + Partners and Heatherwick Studio. The 420,000-square-metre development of eight buildings includes two 180-metre landmark towers, and combines premium 'grade A' offices with a boutique hotel, an arts and cultural centre and a wide variety of luxury retail spaces, all arranged around a generous landscaped public plaza.
2013-12-05 -
Transformation and complete renovation of a shop into a grocers|restaurant with façade and courtyard The design was conceived by researching and analysing themes from the 1930s, which was a symbolic time for the creation of restaurants with flamboyant décor. Graphic themes from this era have remained timeless over the years.
2013-12-03 -
Bohlin Cywinski Jackson creates a flexible vacation house by separating public and private areas into discrete structures.In designing a house for a family of five at the Kicking Horse ski resort in Golden, British Columbia, architect Bohlin Cywinski Jackson (BCJ) wanted to make the most of views while preserving privacy on a tight site. (By Suzanne Stephens.Αrchrecord)
MORE POSTS