1ST PRIZE ARCHITECTURAL COMPETITION  (D.Issaias – T.Papaioannou)

Reformation plan of the area surrounding the Salt works canal of Mesolonghi.

At the event entitled "Building with wood seminar"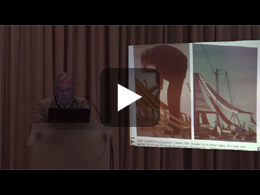 04-04-2014 - Dr. Wolfgang Winter speech in Athens (video) - (ARCHITECTURAL REVIEW) At the event entitled "Building with wood seminar"

( by Gratv )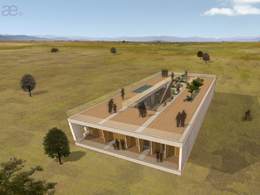 01-04-2014 - Escalteca of the Choetheque Series - (ARCHITECTURAL REVIEW) Theorem: Take the top and bottom slabs of a hollowed parallelepiped, elongated but squat. Incise upon them longitudinally two shorter parallel lines dividing their width at equal distances, thus defining three identical linear zones. ( By Aristotelis Dimitrakopoulos )
22-03-2014 - Edipsos - (CHALLENGES) The Land and Townscape of an Important Spa Town. ( By Anastasia Pepe )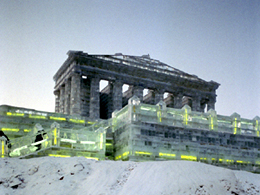 28-02-2014 - Recognising the dimension of time in the landscape - (LANDSCAPES) The Archaeologist' s view. Groth in his article "Frameworks, for cultural landscape study" writes for the Americans that "they are like fish that can't see the water" and "although human life requires the constant support of complex surroundings...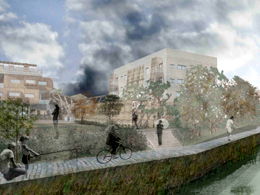 05-04-2014 - Redefining Leftovers - The regeneration of London's Lea Valley area through the creative and cultural development of isolated and forgotten leftover spaces.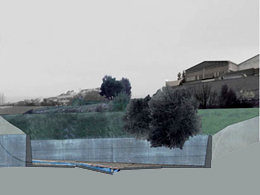 26-03-2014 - Spatial transcriptions - Proposal on methodology and intervention in 4 sites of Haradros.

2014-04-16 -
"Mario Botta: Architecture and Memory" is an exhibition spanning the 50-year career of internationally acclaimed Swiss architect Mario Botta, the designer of the Bechtler Museum of Modern Art building and one of the century's most fundamental contributors to postmodern architecture. Featured are sketches, original wood models and photographs exemplifying Botta's use of geometric shapes that juxtapose lightness and weight.

2014-04-15 -
The Eemhuis combines a number of existing cultural institutes in the city of Amersfoort: the city library, the exposition center, the heritage archives and a school for dance, music and visual arts. It is located on an urban redevelopment area close to the city center.
2014-04-14 -
The Liverpool Everyman is a new theatre, won in open European competition, for an internationally regarded producing company. By HAWORTH TOMPKINS ARCHITECTS
MORE POSTS