HIGHLIGHT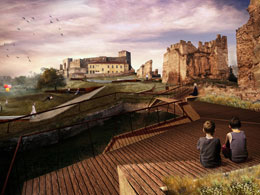 23-05-2013 - Architectural competition for the landscaping monumental set of Eptepyrgiou Thessalonikis - (COMPETITIONS) The area is dominated by fragments: wall segments that continue throughout the city centre, parts of a continuous but often invisible spatial and historical network; dynamic elements that emerge now and then and converge towards Eptapyrgio.
20-05-2013 - The philosophy of Green In-Flows - (ARCHITECTURAL REVIEW) Ιn the presentation of Greek participation in 24th World Congress of Architecture, as part of Region II with vice president Lisa Siola_Tokyo, September 2011. ( By Melani - Maria Siouti )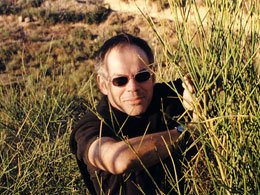 23-04-2013 - George Simaioforides 2002-2012 - (ARCHITECTURAL REVIEW) 10 Years since the death of George Simaioforides. ( By Anastasia Pepe )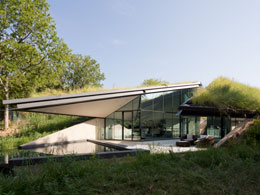 17-05-2013 - Edgeland House - (RESIDENTS) This particular project is called the Edgeland House and was constructed in 2011.
09-05-2013 - Tetris, Social housing and artist studios - (RESIDENTS) The project was shaped by two principal considerations: to stay in harmony with the neighbourhood's scale and density while maximizing space and daylight available to future residents.
04-04-2013 - Packets of ideas and containers of life - (Twelve and after) A legal and moral ...trafficking. ( By Giorgos Koutoupis )
02-03-2013 - Designers-without-Borders - (Twelve and after) Without borders and without hesitations (intra et extra muros). ( By Giorgos Koutoupis )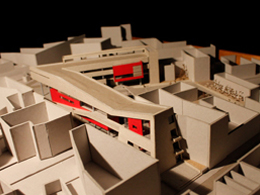 22-05-2013 - Interactive Center for the tradition of Epirus in Ioannina - In Epirus a significant proportion of citizens are engaged with culture and tradition.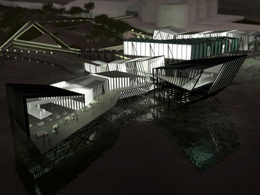 20-05-2013 - Noesis. Interactive Museum - Where architecture meets shipbuilding.
2013-05-23 -
At just a little over 50 years old, the University of California San Diego is one of the younger college campuses in the United States, but despite this it is one of the most architecturally fascinating universities around. In the official UCSD campus guide, Dirk Sutro emphasizes that "UCSD does not have a single example of the historical-revival styles prevalent at other University of California campuses… and at San Diego's two other major universities".
2013-05-22 -
Back in February, we had published the winners of Gowanus by Design's second design and planning competition, WATER_WORKS. The intent of the competition, according to David Briggs, co-founder of Gowanus by Design, was to design a new community resource in Douglass/Greene Park that shares the site with a Combined Sewer Overflow [CSO] retention facility.
2013-05-20 -
The project includes a public square of 10,000 m2, 53 flats, a school, commercial spaces and an underground parking. The project itself includes all the components of the city at a smaller scale. The site is a neighborhood at a strategic entry point towards one of Brussels communes, Evere.
MORE POSTS