A more urban green inclusive neighborhood.

Signification of two basic routes in the town of Eleusina emphasizing in the creation of spaces hosting performances and activities in the endings of those routes.

Arnhem Central converts several regional routes and high speed trains to Germany. (UNStudio)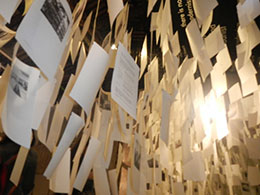 24-06-2015 - Architectural critism in the context of individualism and utilitarianism.[1] - (ARCHITECTURAL REVIEW) The critical discourse of recent decades does not usually consist of an expression of opinion about works of architecture and architects in order to identify their positive and negative features. ( By Eleni Fessa-Emmanouil )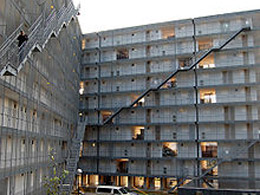 17-01-2015 - Social Spaces by a Social Architects? - (ARCHITECTURAL REVIEW) Deciphering the Proliferation of Contemporary Heterotopias. ( By Michael A. Vidalis )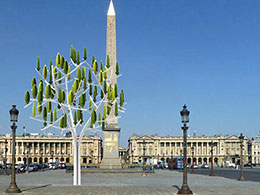 02-08-2015 - Innovation in wind technology - (GREEN ABLE) Research in the field of wind power has made great strides in launching on the market new, novel wind turbines that they do not renounce efficiency and face the negative environmental impacts caused by classic wind turbines. ( By Chrysa Vassilopoulou )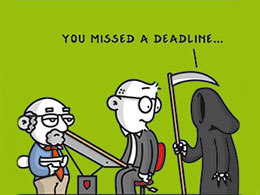 08-04-2015 - There's only one deadline for architects - (Arch.Comic Series) Archibald presents his design proposal to the urban development department. ( By Mike Hermans )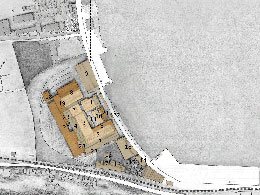 12-08-2015 - ADAPTIVE REUSE OF A FORMER PAPER FACTORY IN AIGIO AND CONVERSION TO REHABILITATION CENTRE FOR DISABLED PEOPLE - The Paper Factory of Aigio was established in 1924 be a firm at Piraeus. The erection of the buildings was completed by 1927.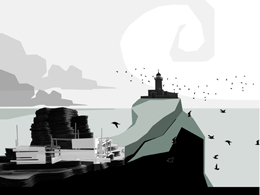 29-07-2015 - Walking By Medea - The spatial transmission of the ancient greek myth of Medea at the Cape Melangavi.
2015-08-25 -
(By Robert Martin) HOT TO COLD: an odyssey of architectural adaptation is the follow up release to the 2009 magnus opus, YES IS MORE, an archicomic on architectural revolution and offers a chance to critique and reflect on the work and progression of Bjarke Ingels Group (BIG) in the 6 years since the release of their last monograph. Will this book have the same lasting impact that its predecessor achieved?

2015-08-20 -
The Sawmill House uses large reclaimed one tonne blocks of reclaimed concrete which anchor it into the landscape and a dynamic active building envelope to regulate the internal environment. The dwelling is a hand crafted upgrade from an existing rather rustic, bohemian abode, befitting a regionally based sculptor.
2015-08-17 -
SAN JOSE, Calif. — Gensler, the global architecture, design, and planning firm, today celebrates the opening of the first six gates of the Terminal B Concourse at Mineta San Jose International Airport. With a bold architectural design that expresses the innovative spirit of the Silicon Valley region, the 380,000-square-foot, 306.15€ million...
MORE POSTS