COLUMNS
Piraeus Tower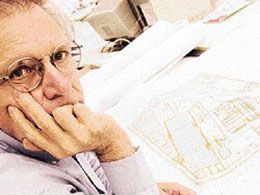 07 January, 2011
Alexandros Tombazis.PIRAEUS TOWER 2010
I consider very positive the fact that the five of the six finalists have as their main concern the ecological/bioclimatic design of the building.
Remark:
Since it is about a competition of ideas I found the award of a good idea absolutely legitimate despite the questions that arise about applicability, efficiency, cost etc that definitely exist.
Dear organizers and other members of the jury,
Just to "add oil to the fire", as we say in this country: I agree with most which has been written and especially to many points made by Antony and Thanos, and I do believe that in all fairness I can say that I am of those who:
believe that when judging a competition you must abide by the rules of the game, i.e. the brief and conditions
that sustainability is only but one of all the many design parameters, albeit one of the most important ones that exist always and in every case.
I vote for project 110 because:
we are judging an ideas competition with no immediate hope or intent to build, which is clearly stated in the brief. I stand by my decision for 110, as it is a clear, strong and original idea. I personally believe that it cannot for a long time be proven feasible or even viable from the cost/benefit point of view. I assume that if it does not provide adequate shading, this could be taken care of in the future and I am intrigued by the idea that it takes into account the multi-directionality of the wind, unlike in shading, irrespective of orientation.
It should, however, be made absolutely clear that
before going this far there are many other eco-logical issues which should be taken care of such as reduction of energy demands, lighting ventilation etc. which are not dealt with in the proposal.
That a sound eco-logical design is not only a "great idea" and that "renewable energy sources" follow and do not proceed.
The injection of new ideas is useful as long as we do not believe that they are the only thing that counts.
I well recognize the practical advantages of organizing a "virtual reality" judging system, but I now see the problem of a lack of debate between the judges. If all the judges had been in the same room together their first impressions may have been modified.
Between the two most eligible candidacies I suggest for the first prize submission no 110 because
it has a clear and strong idea and this in an ideas competition with an aesthetic result of high value. The feasibility of the construction is maybe debatable,
it is fully justified in treating all elevations in the same manner,
although, in my opinion, the proposal lacks giving answer to many other important considerations, these could be dealt with without compromising the basic idea.
My comments for the other proposals are:
496
An interesting idea which, however, may run into many practical problems of maintenance. The proposal does not treat daylighting in the best way.
182
A project which addresses a number of design issues but lacks a strong central idea.
293
Providing planting on all levels, although tempting as an idea and in line with creating a green environment, does not cover the essence of the problem. The architectural language proposed I believe is not in keeps with the green proposal.
656
A technically simple but unfulfilled proposal from an overall point of view.
311
A proposal which, however tempting from the aesthetic point of view, cannot be justified for many reasons. It proposes everything that a sustainable proposal should not. If proposal 110 is debatable for different reasons, proposal 311 gives a completely wrong message of sustainability.
Regards,
Alexandros N. Tombazis