ARCHITECTURAL PROJECTS
INDUSTRIAL
15 November, 2009
Industrial Building on the fringes of Attiki Odos
Building-object be considered as a megalithic structure.
By Zisis Kotionis
The building is located on the fringes of Attiki Odos, at Koropi, an area in Athens with unequal and intensive construction and it hosts an editorial company. The construction of the building is constituted by a prefabricated framing system and surfaces of reinforced concrete. The building has offices and spaces of industrial uses. The building-object is considered as a megalithic structure. The concrete, this technical stone, takes its form with the use of prefabricated moulds. The logic of a megalithic wall, that envelopes the building by abolishing the typical scale of the levels, is followed. Openings penetrate the building on a similar way in order to provide diffuse light and air into the offices.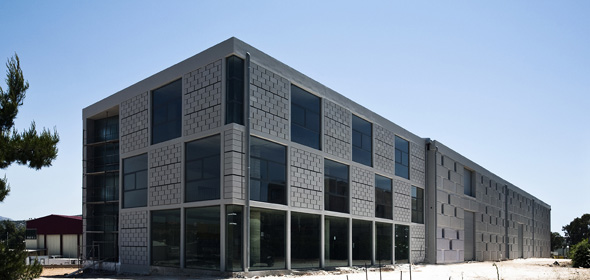 The "subject" of the megalithic structure, that gives the shell the form of a penetrated wall, is repeated on a different way on the side of the shell that hosts the offices. On this side, the pattern of the penetrated wall is expressed with apparent thermal insulation "stones" on the elevation's panels.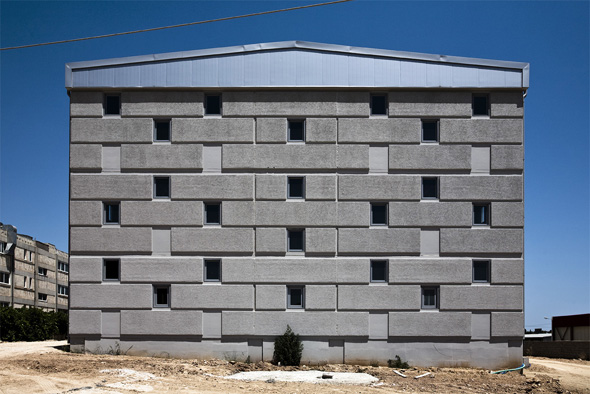 Generally, the architecture of an industrial building that is usually faced with conventional constructions and solutions, demands the best possible energy efficiency of the shell. It also gives the building (mostly obvious in an urban environment with the speed of the passing-by cars) a strong symbolic and emblematic character. The symbolic character of the building is due to its architectural form and not due to the additional use of communicational handlings.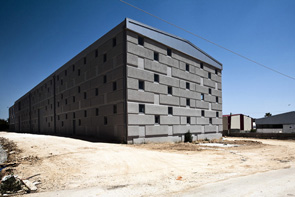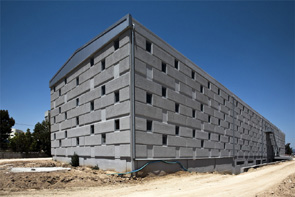 Building Technical Characteristics

A three storey assembled industrial building with basement.
Location: Grimotrasa, Municipality of Koropi
Surface: 4558.9 m²
Area: 18293.63 m³. The volume of the building is united and differentiates on the offices' elevation.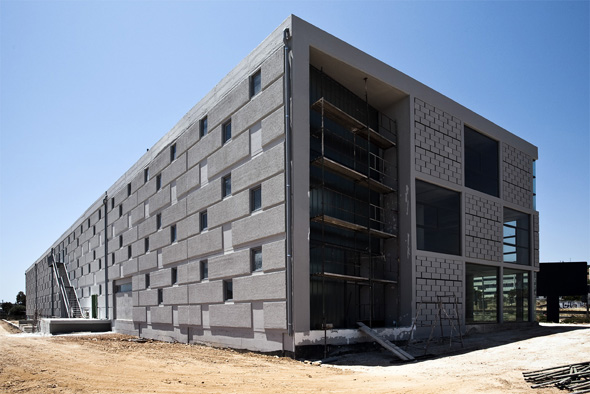 The framing system of the building is constructed by prefabricated elements (columns - beams - bracing systems) and the construction of the outer surface is constituted of prefabricated panels of reinforced concrete. On these panels, there are metal openings and the general surface of the panels has rabbets for the building to acquire the architectural image of a megalithic structure-wall.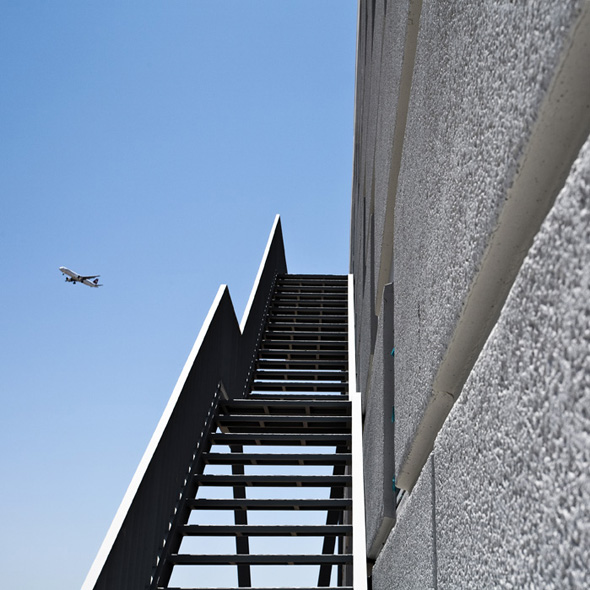 Brick and plasterboards are used for the internal partitions. The floors are industrial of red color. The roof is made by panels of polyurethane type ISOBAU.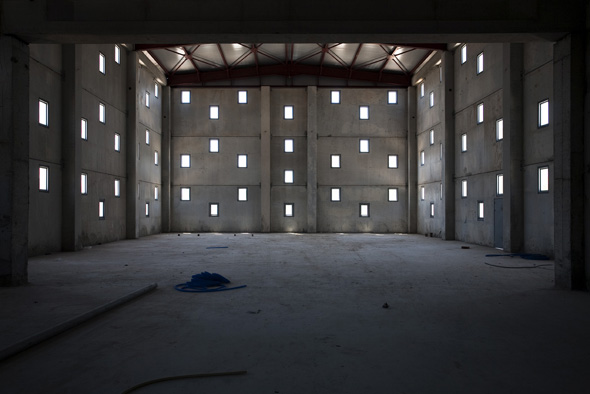 Corpus pipes are used for water supply and plastic pipes for sewerage. Thermal insulation panels are used inside the concrete panels of the building's surfaces for the best energy efficiency. The outer surfaces of the building are paint by acrylic light grey color.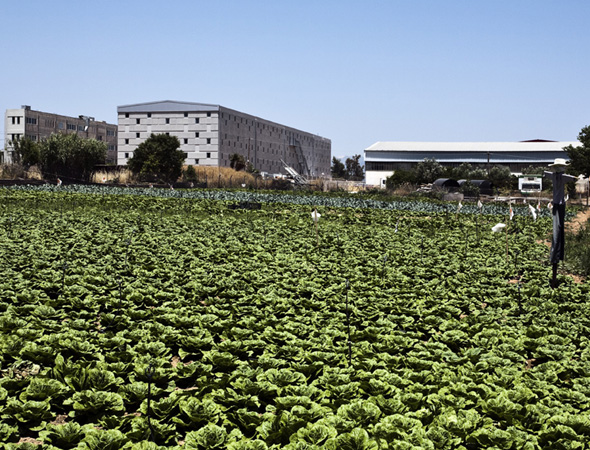 Architects: Zisis Kotionis
Collaborator: Nikos Platsas
Photos: Vasilis Makris

Contemporary Architecture Work - Presentation of Architecture Projects
Greekarchitects.net as the English version of Greekarchitects.gr represents the work of Architects worldwide in its pages. (Invitation for participation)